Back to overview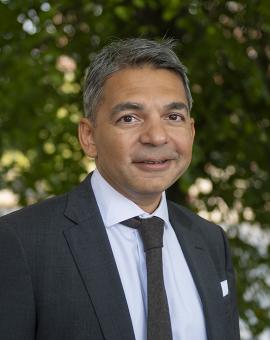 Sumit Bisarya
Head of Constitution-Building Processes
Sumit Bisarya
Head of Constitution-Building Processes
Bisarya heads International IDEA's Constitution-Building Programme, which produces global comparative knowledge, conducts policy advocacy within the field of constitution-building and provides technical support to in-country constitution reform programmes. Bisarya also serves as Head of Mission for International IDEA in the Netherlands.
In 2020-2021, Bisarya was seconded to the UN as the senior constitutions advisor for the Department for Political and Peacebuilding Affairs. Prior to joining International IDEA, he worked with the International Development Law Organization based in Rome, Italy, where he was manager of IDLO's field programmes. He designed, managed and implemented rule of law assistance programmes in Afghanistan and East/Horn of Africa (Ethiopia, Kenya, Somalia and South Sudan).
Bisarya has been engaged in constitution-building assistance programmes in a range of countries and contexts including Chile, Haiti, Myanmar, Nepal, the Gambia, Kenya, Somalia, South Sudan and Ukraine.
Expertise
Emergency powers and democracy, impact on the rule of law
Education
Juris Doctor (Columbia University, USA) and BA in Neuroscience (Brown University, USA).
Languages
English, French, Italian
Location
The Hague, Netherlands