About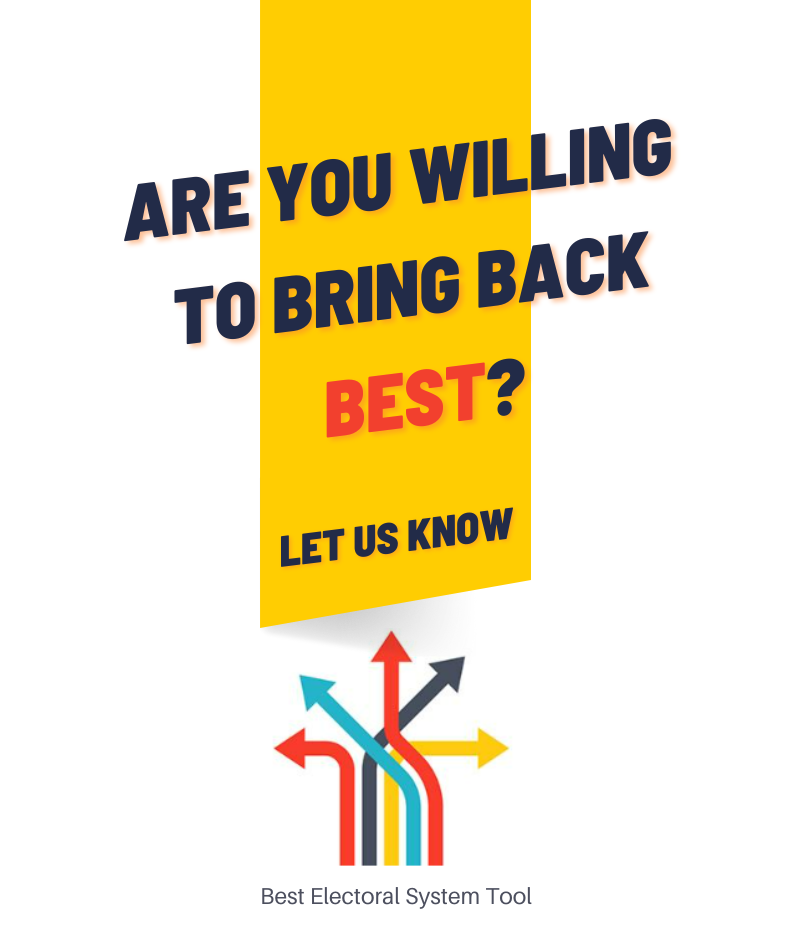 Launched in December 2015, the Best Electoral System Test (BEST) was visited and used by more than 30,000 users. After 7 years of use BEST had to be taken down as the underlying technical platform is no longer supported.
If you are interested in restoring BEST, please let us know! User feedback will help us determine if we should rebuild BEST on a new platform.
The Best Electoral System Test (BEST) allows those involved in the debate on electoral system design to explore the characteristics of twelve common electoral systems in an interactive way. Users can set their priorities for 16 properties on a scale and immediately see a list of best matching electoral systems.
The choice of an electoral system is one of the most important institutional decisions for any democracy. New democracies must choose an electoral system, while in established democracies political crisis may lead to momentum for electoral system change or campaigners for political reform may attempt to put electoral system change onto the agenda.