The Global State of Democracy
Exploring Democracy's Resilience
Is democracy really in trouble, or do recent events simply signal a temporary downward fluctuation?
Are sceptics overreacting to sensational daily headlines, and losing sight of democracy's numerous advances over the last few decades? Under what conditions is democracy resilient when challenged? To answer these questions, the first edition of International IDEA's biennial publication, The Global State of Democracy, explores the challenges and risks to democracy as well as the enabling conditions for its resilience—its ability to adapt and recover from complex challenges and crises.
Access the digital version of The Global State of Democracy and the Global State of Democracy Indices.
International IDEA defines democracy as a political system that advances popular control and political equality. Democracy is a proven universal value for citizens all over the world, and should be accepted as a globally owned concept for which there is no universally applicable model. Democracy comes in multiple forms, which are in constant evolution, with no endpoint.
The Global State of Democracy seeks to address the lack of analytical material on democracy building and the quality of democracy internationally, and to bridge the gap between academic research, policy development and democracy assistance initiatives. It provides evidence-based analysis of the global state of democracy. It introduces the new Global State of Democracy (GSoD) indices as a key evidence base to inform policy interventions and identify problem-solving approaches to trends affecting the quality of democracy.
Details
Publication date
08 November 2017
ISBN
978-91-7671-129-3 (Print)
Contents
Give us feedback
Do you have a question or feedback about this publication? Leave us your feedback, and we'll get back to you
Send feedback
The Global State of Democracy
Exploring Democracy's Resilience
20779
0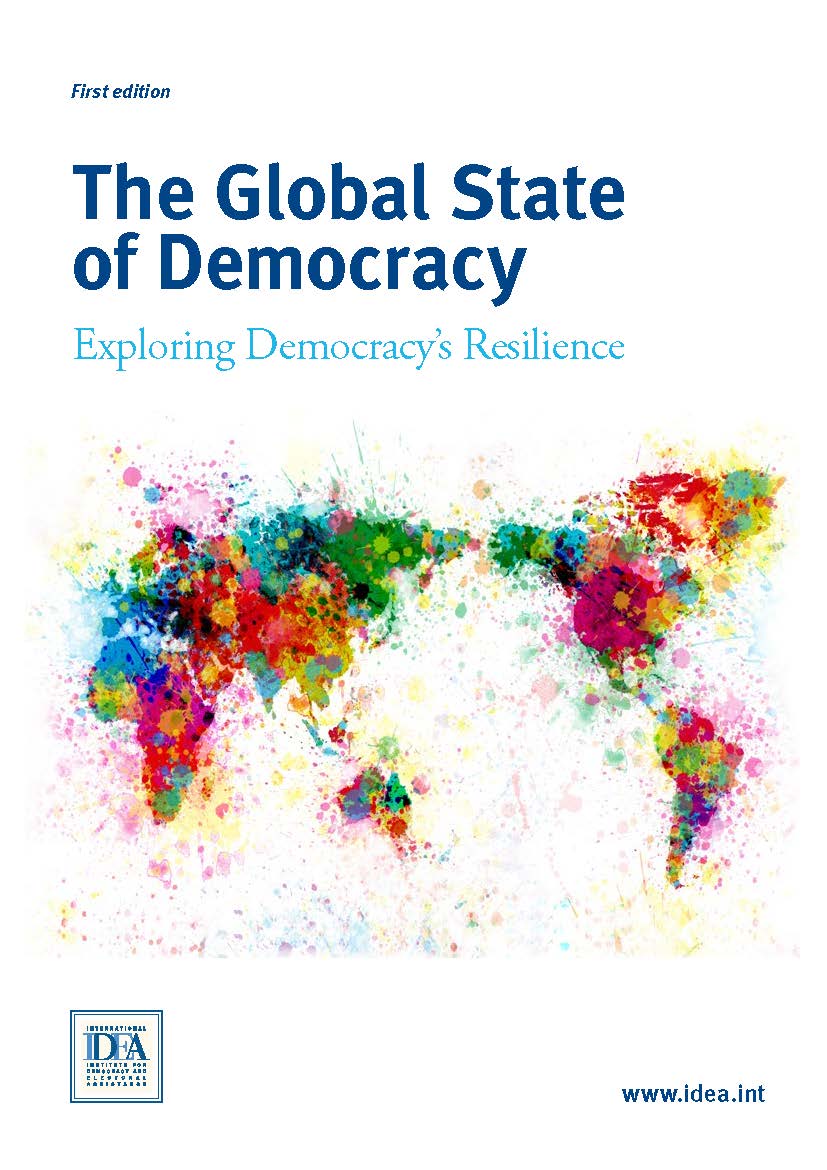 | | |
| --- | --- |
| Total views | 20779 |
| Downloads | 0 |
| Rating | |
Give us feedback
Do you have a question or feedback about this publication? Leave us your feedback, and we'll get back to you
Send feedback