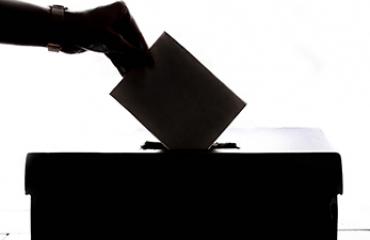 The problems facing democracy in Europe today include low levels of public participation and low support for political representation. Many citizens lack trust in government or political parties, but at the same time take part in large protests demanding responsive and accountable government. Recent developments have rapidly increased the demand for International IDEA's support by actors across the region.
At its liaison office to the EU, International IDEA represents our country programmes around the globe and our knowledge resources on democracy before EU institutions. Our goal is to impact their decision-making, to restore faith in democratic institutions, and address the question of how to recapture the energy of our young citizens. As countries in the East, from Ukraine to Moldova, experience significant democratic challenges, we also work to provide expertise and technical support to their reforms. Lastly, we convene democratic institutions from EU member states to exchange approaches to democratic innovations, such as cybersecurity in elections or the use of ICT by political parties.
War in Ukraine
Gain a better understanding of the War in Ukraine with analysis and publications from our experts. Visit the page.
Summit for Democracy and Year of Action 2022
The Summit for Democracy is a strategic opportunity to place democracy at the front and center of the global agenda. View our latest tool, the Summit for Democracy Commitment Dashboard.
Sweden EU-Presidency & the Democracy Agenda
Sweden will hold the Presidency of the Council of the European Union in the first semester of 2023. One of Sweden's priorities is to put democracy high on the EU foreign policy agenda. International IDEA supports Sweden in this effort and implements a project to assess the EU's external democracy policy. Read more about the project.