EU Liaison
International IDEA's offices
International IDEA is a trusted partner of the European Union in support of democracy within the EU and globally. At its liaison office to the EU in Brussels, International IDEA fosters the partnership with EU institutions through relationship building, advocacy for democracy policy and programming, representation of global and country programmes, showcasing knowledge resources and EU resource mobilization.
Our key goals are to impact EU decision-making and contribute to increasing the EU's global footprint on democracy in collaboration with democracy organizations based in Brussels and Europe and to increase International IDEA's visibility in EU institutions and their decision-making bodies.
In addition to the in-country support programmes, International IDEA implements several global and regional programmes in collaboration with the EU.
Through its Brussels-based programmes and events, the EU Liaison team focuses on:
Improving and implementing the EU's external democracy policies (e.g. the EU Action Plan on Human Rights and Democracy, Council Conclusions on Democracy, Gender Action Plan, Youth Action Plan;
Improving the EU's internal democracy policies (e.g. Democracy Action Plan, Defence of Democracy Package, EU Regulation on online political advertising);
Convening democratic institutions from EU member states to exchange approaches to democratic innovations, such as cybersecurity in elections or the use of ICT by political parties;
Supporting the European Commission in the framework of the Summit for democracy initiative by engaging civil society in the process; and
Supporting rotating EU Presidencies on the democracy agenda.
Three Summits for Democracy 2021-2024
The Summit for Democracy is a strategic opportunity to place democracy at the front and center of the global agenda. With the support of the EU, International IDEA publishes analyses on the Summit process, fosters the engagement of youth and civil society, and tracks country commitments on democracy. View our Summit for Democracy Resources Portal.
Sweden EU-Presidency & the Democracy Agenda
Sweden held the Presidency of the Council of the European Union in the first semester of 2023. International IDEA supported Sweden in its effort to put democracy high on the EU's foreign policy agenda by assessing the EU's external democracy policy through a project that was funded by the Swedish government. As a result of this work, a Recommendations Report was published on "The EU's External Democracy Action in a New Geopolitical Reality" as well as a Policy Brief on "How to make the EU narrative on democracy fit for the new geopolitical reality".
Russia's War Against Ukraine
Gain a better understanding of the Russia's war against Ukraine with analysis and publications from our experts. Visit the page.
Updates
Publications
Events
Related projects
Our experts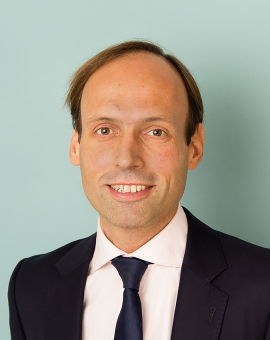 Sam van der Staak
- Director, Regional Europe
Director, Regional Europe
Sam van der Staak is the Director of International IDEA's Regional Europe Programme. His work focuses on responding to democratic developments in Europe, with a special emphasis on the topics of political parties, money in politics, and ICT in…
Marilyn Neven
- Programme Manager, Regional Europe Programme
Programme Manager, Regional Europe Programme
Marilyn Neven is a Programme Manager, Regional Europe Programme, International IDEA. Marilyn Neven's main role is to reinforce International IDEA's relations with the European Union as a key partner of International IDEA. Through her work on…