Back to overview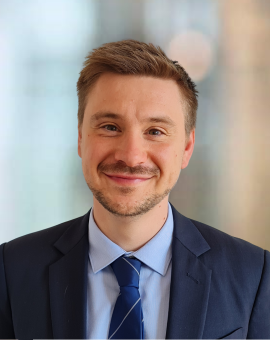 Charles Brasseur
Programme Manager
Charles Brasseur
Programme Manager
Charles Brasseur is the Programme Manager of 'Swedish EU-Presidency 2023 & the Democracy Agenda: Informing & Improving Implementation of EU Democracy Policies', Brussels.
The Project is supported by the Swedish Government and based in the Regional Europe Office. In the framework of the Swedish Presidency of the Council of the EU (January-June 2023), the project aims at gathering comprehensive feedback from global democracy actors to analyze the relevance and coherence of key EU external democracy policies.
Charles joined International IDEA in June 2022. Between 2010 and 2022, Charles worked in the EU institutions (in the Africa department of the EU diplomatic service, the European External Action Service, and in the European Commission – Directorate General for International Partnerships which deals with the EU development policy). At the beginning of his career (2008-2009), Charles notably worked for Human Rights NGOs (Amnesty International and the International Federation for Human Rights).
Expertise
International relations; EU institutions and EU external policies; good governance and elections; Africa
Education
MA in EU International Relations and Diplomacy Studies, College of Europe, Bruges; MA in European Affairs, Institut d'Etudes Politiques (Sciences Po), Paris
Languages
Dutch, English, French, Swedish
Location
Brussels, Belgium