Ukraine
Russia's invasion of Ukraine has been a humanitarian disaster. It has also presented unprecedented challenges for a functioning government, ranging from the destruction of infrastructure to displacement and loss of staff.
International IDEA, together with a network of Ukrainian legal experts, has provided expertise to the parliamentary leadership on how the legislature can best operate during war, including looking at how other countries have coped with providing public services during conflict.
Read more about our work in Ukraine.
Basic information

Updates
Publications
Events
Our experts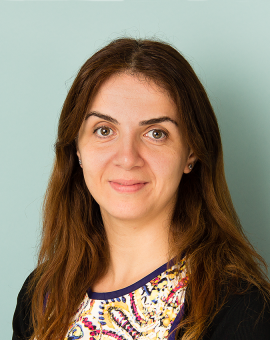 Nana Kalandadze
- Programme Manager, Regional Europe Programme
Programme Manager, Regional Europe Programme
Nana Kalandadze is a Programme Manager in the Regional Europe Programme.
Offices
Regional Europe Programme
Iuliia Shypilova
Programme Officer, Eastern Europe, Regional Europe Programme
Brussels, Belgium
Regional Europe Programme
Nana Kalandadze
Programme Manager, Regional Europe Programme
Brussels, Belgium