The Assessment Network
People expect their governments to deliver public services in an efficient manner that meets their needs and recognizes their human rights. People expect to be able to raise their concerns and to be listened to. This guide enables users to assess the degree to which public service delivery is subject to democratic accountability checks and, based on that knowledge, identify areas of concrete action for improvement.
Democratic Accountability in Service Delivery: A practical guide to identify improvements through assessment
This guide contains an assessment methodology to identify improvements in democratic accountability mechanisms. Users will find guidance to determine whether duty bearers can be held accountable throughout the policy process concerning the provision of public services, and how to devise improvements for such accountability mechanisms.
The guide is available in eight languages: English, Spanish, French, Arabic, Bahasa Indonesia, Russian, Ukrainian and Myanmar.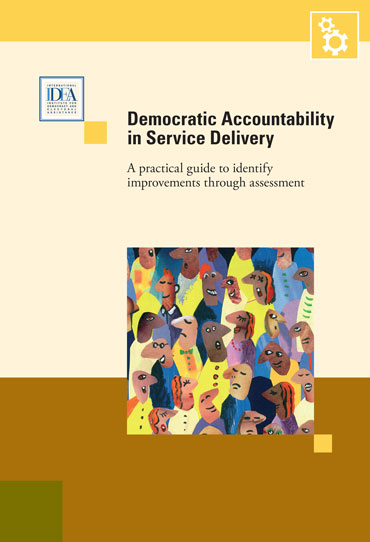 Submit feedback
Submit questions or comments about the Data or Tool
How did you find out about this? What do you like about it? What did you expect but did not find in using the Data or Tool?
To see how we handle your personal data, please read our Privacy Policy.