The Assessment Framework at the National Level
The State of Democracy Assessment Framework aims to assess the quality of democracy a the national level and can be used as a whole, in part or targeted at specific priority areas.
Assessing the Quality of Democracy: A Practical Guide
The framework is built on a methodology that may be applied in any democracy, regardless of its level of economic development, and is made up of three main parts: concepts and mediating values, the framework structure and 90 search questions.
The framework is available in five languages: English, Spanish, French, Arabic and Thai.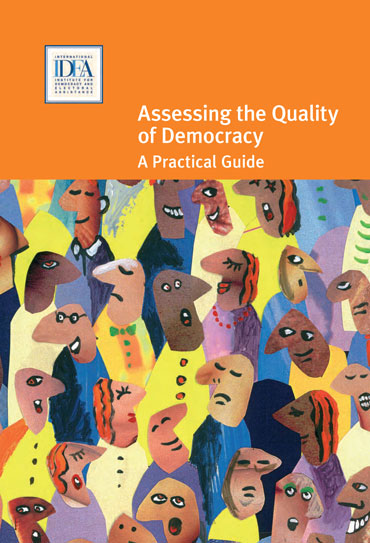 One-Pager
The International IDEA State of Democracy Assessment Framework one-pager provides at-a-glance information about the framework and how to use it efficiently. Download the step-by-step quick guide today.
Submit feedback
Submit questions or comments about the Data or Tool
How did you find out about this? What do you like about it? What did you expect but did not find in using the Data or Tool?
To see how we handle your personal data, please read our Privacy Policy.