Back to overview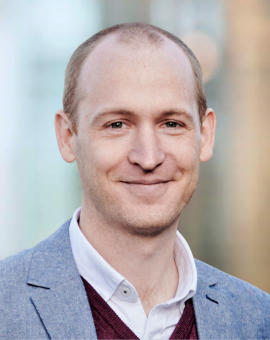 Alexander Hudson
Senior Adviser, Democracy Assessment
Alexander Hudson
Senior Adviser, Democracy Assessment
Twitter
Dr Alexander Hudson is a Senior Adviser in the Democracy Assessment Unit of International IDEA's Global Programmes in Stockholm. As part of the team that produces the Global State of Democracy Indices and Global State of Democracy Report, Hudson contributes to our data collection, analysis and visualization work.
Prior to joining International IDEA on 1 March 2021, Hudson was a researcher at the Max Planck Institute for the Study of Religious and Ethnic Diversity in Göttingen, Germany. He also brings skills gained through work at the University of Texas at Austin, the Comparative Constitutions Project, and the Centre for International Governance Innovation.
Hudson's recent blog posts include:
Hudson's academic publications include:
Costs and benefits of accepting presidential term limits: "should I stay or should I go?" Democratization 29 (1), 2022. DOI:10.1080/13510347.2021.1960314. (with Anna Fruhstorfer)
Reverse mortgages and aircraft parts: The arcane referendum and the limits of citizen competence, Electoral Studies 74, 2021. DOI: 10.1016/j.electstud.2021.102408. (with Joseph Cozza and Zachary Elkins)
The Veil of Participation: Citizens and Political Parties in Constitution-Making Processes, New York: Cambridge University Press, 2021.
Majorities for Minorities: Participatory Constitution Making Processes and Rights Protection, Political Research Quarterly, 2021. DOI:10.1177/1065912920984246. (with Anna Fruhstorfer)
Political Parties and Public Participation in Constitution Making: Legitimation, Distraction, or Real Impact?, Comparative Politics 53 (3), 2021. DOI: 10.5129/001041521X15966512980176
When Does Public Participation Make a Difference? Evidence From Iceland's Crowdsourced Constitution, Policy & Internet 10 (2), 2018. DOI:10.1002/poi3.167.
Hudson is on Twitter @a2hudson.
Expertise
Democratization; democracy assessment; constitution building; quantitative analysis, data visualization
Education
PhD in Government, University of Texas at Austin, USA; MA in Political Science, University of Waterloo, Canada; BA in History, Pensacola Christian College, USA
Location
Stockholm, sweden