Improving Electoral Practices: Case Studies and Practical Approaches
Calls for the integrity of elections urge governments and international actors to attach importance to the professionalism of electoral management bodies, the regulation of political finance and the promotion of equal participation and representation of women and marginalized groups.
Measures aimed at necessary reforms most often entail not just carefully planned policy initiatives but also the political will to implement these changes. This publication looks closely at initiatives by eight countries to realize these measures.
Through the lens of the unique experiences of each country, lessons learned and practical approaches are highlighted as a reference for policymakers, particularly for those coming from countries in democratic transition.
Details
Publication date
31 December 2014
Author(s)
Raul Cordenillo (editor)
Co-Publisher(s)
Community of Democracies
ISBN
978-91-87729-67-6 (Print)
Contents
Foreword
Preface
Acknowledgements
Abbreviations
Introduction
1. Professionalism of Electoral Management Bodies: The Australian Case
2. Toward Institutionalizing Credible Elections in Nigeria: A Review of Reform Measures by the Independent National Electoral Commission
3. Political Finance: The Case of Poland
4. Institutional Reform to Broaden Representation in Korea: The Cases of Minor Parties and Women
5. Inclusiveness Policies in the Transitional Elections in Tunisia
6. Electoral Reforms and Women's Representation in Indonesia: Successes, Challenges and the Way Forward
7. Lessons Learned in Removing Barriers to Women's Participation in the Mexican Federal Congress
8. Equal Representation in Spain: Lessons Learned from Balanced Electoral Lists
Conclusion
About the Contributors
About International IDEA
Give us feedback
Do you have a question or feedback about this publication? Leave us your feedback, and we'll get back to you
Send feedback
Improving Electoral Practices: Case Studies and Practical Approaches
7335
6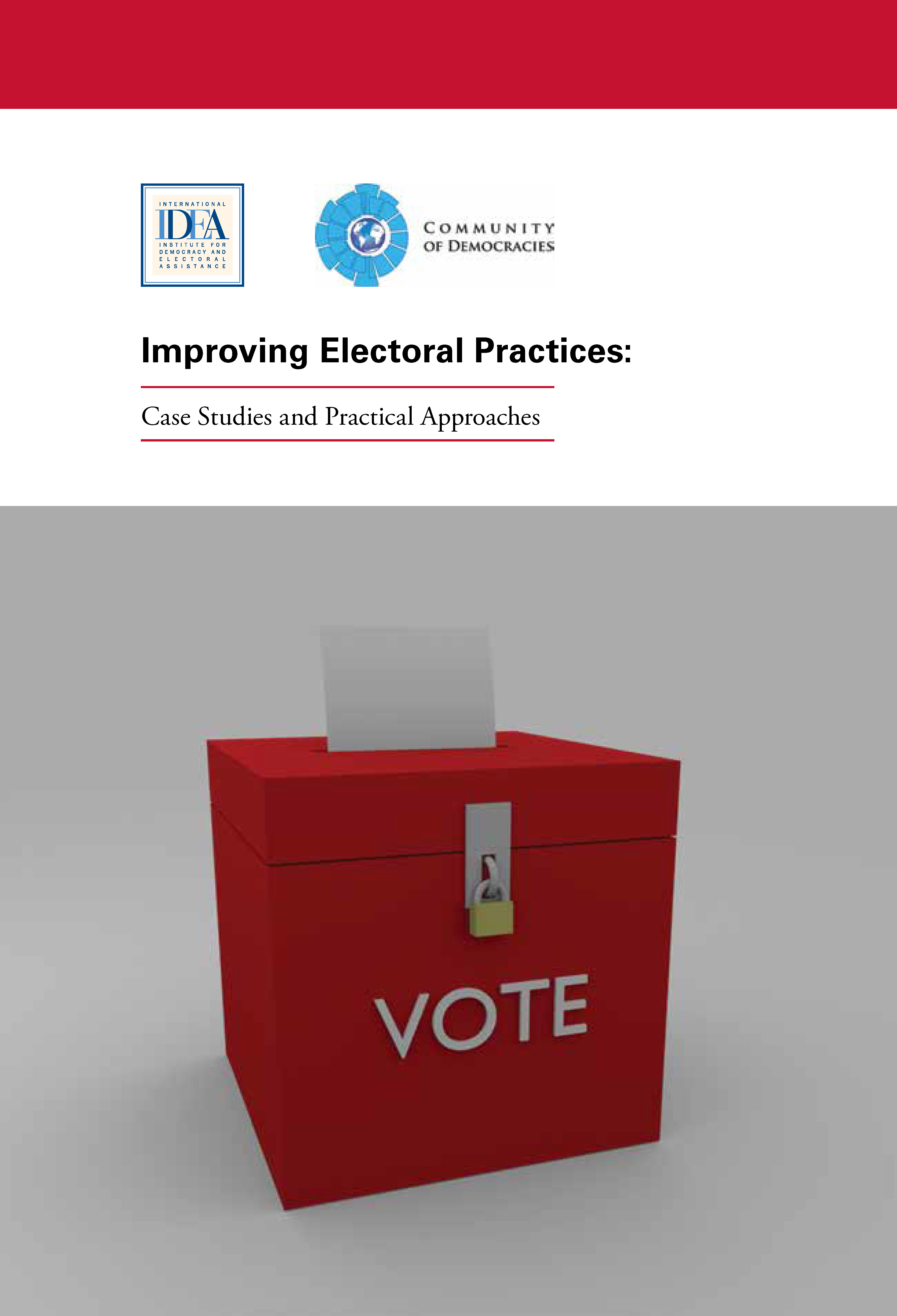 | | |
| --- | --- |
| Total views | 7335 |
| Downloads | 6 |
| Rating | |
Authors
Give us feedback
Do you have a question or feedback about this publication? Leave us your feedback, and we'll get back to you
Send feedback