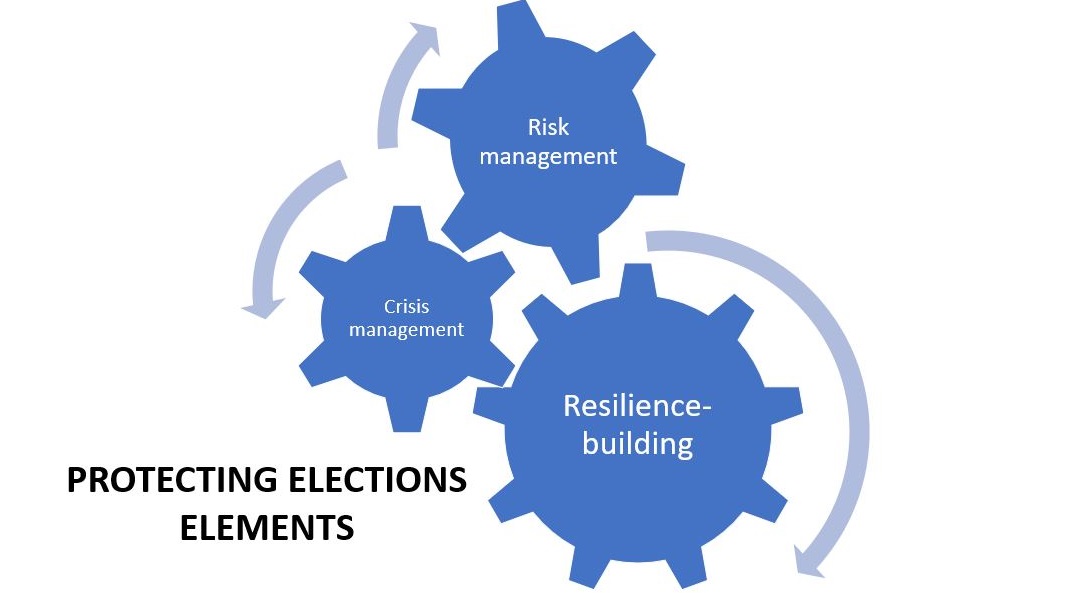 Image credit: International IDEA
When risks materialize and vulnerabilities exist, crises occur. Preparedness is what separates those who are overwhelmed with the turn of events from those who can effectively prevent, withstand and resolve difficult situations.
With the growing evidence of democratic backsliding, and understanding that democracies are vulnerable in times of crises, initiatives to protect the integrity of electoral processes and results they yield become ever more important.
Inspired by its work on electoral risk management, democracy resilience and conduct of elections during the Covid-19 crisis, the Institute has devised an Integrative Framework for Protecting Elections that combines risk management, resilience-building and crisis management methods. While these concepts are indispensable in many sectors that face high risks, the original research conducted by International IDEA confirms that they remain mostly unexplored in the field of democracy and electoral assistance.
Risk management is about preventing and mitigating situations that may have negative impacts on objectives.
Resilience-building is about ensuring continuity under shocks and stresses.
Crisis management is about responding to and recovering from harmful impacts.
A single conceptual and programming framework helps ensure that best practices from other sectors are adopted and customized to electoral processes. The coherence of such approach can enable electoral management and electoral assistance to more effectively respond, learn and align with broader initiatives to protect democracy.