Back to overview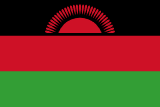 Malawi
In 2002 a pilot State of Democracy assessment was conducted by Dr Chirwa, Dr Patel and Dr Kanyongolo from the University of Malawi. Since previous surveys had a limited focus and were initiated by external actors, there was a clear need to conduct an all-encompassing democracy assessment that embraced local ownership and community dialogue. As a follow-up, the Office of the Ombudsman began implementing another pilot study in 2013 using the Democracy Accountability in Service Delivery Framework in the districts of Mzuzu, Kasungu, and Lilongwe and Blandyre focusing on waste management by city councils. This is an example of how to usefully apply International IDEA's range of assessment tools to link accountability in service delivery with democracy at the local level.
As a result of the assessment, the State of Democracy team highlighted challenges related to the country's progress on decentralization, the government's responsiveness to its citizens, Malawi's dependence on aid and the related vulnerability to external pressure. The assessment also noted multiple achievements in Malawi's democracy, and had a positive impact on the agendas of non-profit organizations that are currently active in the country. The State of Democracy report contributed to a review of project planning and the implementation of various development initiatives (by NGOs, IGOs and civil society), and is reflected in UNDP's practice note Supporting Country-Led Democratic Governance.
In early 2013 the Office of the Ombudsman piloted a draft version of the Democratic Accountability in Service Delivery methodology to assess accountability for major limitations in solid-waste management in the urban areas of Mzuzu, Lilongwe, Blantyre and Kasungu in Malawi. Inadequate vehicle fleets, understaffing and scarce budgets forced councils to prioritize serving those who paid specific fees, such as owners of market stalls. Furthermore, the study found that no system was in place to manage the solid waste generated by residents in urban areas, as at that time local representatives were not popularly elected, and thus did not face electoral consequences for these problems.
The Office of the Ombudsman held consultations on making improvements in waste management and implementing penalties for councils that were not delivering. At a consultation in Lilongwe, the national director of sanitation agreed to include these issues in the discussion of a National Sanitation Bill to be submitted to parliament.
The ombudsman of Malawi, Justice Tujilane Chizumila, pointed out that this framework 'enabled the office to expand its mandate. It opened channels of communication between the Office of the Ombudsman and different authorities, thereby increasing the ombudsman's capacity to influence service delivery'. While once the Office of the Ombudsman would have simply acted on complaints, now they interact more closely with other public agencies and local communities in a much more proactive way in order to prevent problems.
Further work in Malawi is planned, although the sectors have yet to be identified. International IDEA will most likely pursue a partnership with the Office of the Ombudsman and other relevant organizations.
Assessment Reports
Submit feedback
Submit questions or comments about the Data or Tool
How did you find out about this? What do you like about it? What did you expect but did not find in using the Data or Tool?
To see how we handle your personal data, please read our Privacy Policy.