Back to overview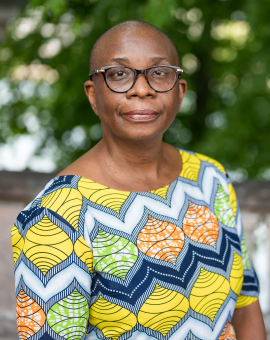 Rumbidzai Kandawasvika-Nhundu
Senior Advisor, Democracy and Inclusion
Rumbidzai Kandawasvika-Nhundu
Senior Advisor, Democracy and Inclusion
Rumbidzai Kandawasvika-Nhundu is International IDEA's Senior Advisor for Democracy and Inclusion.
She is the former Head of the Political Participation and Representation Programme at International IDEA. Kandawasvika-Nhundu is a democracy and gender equality advocate and practitioner with several years of progressively responsible engagement in the political participation and representation areas on gender equality and women's empowerment, political systems, political parties, electoral systems and processes, gender in constitutional processes and outcomes, gender and political financing, parliamentary strengthening and performance through working at national, regional and international levels in Africa, Asia and the Pacific, Latin America and the Caribbean, and Europe.
Prior to joining International IDEA, Kandawasvika-Nhundu was responsible for the capacity development and support programme on gender mainstreaming in the law-making, representation and oversight functions by members of parliaments in the Southern African Development Community (SADC) as well as the training of SADC Parliamentarians' Elections observer missions on observing electoral processes from a gender perspective in several countries in Africa.
Expertise
Gender equality and women's empowerment, politics, media, constitutions, electoral processes and governance, parliamentary development and legislative formulation, women's human rights advocacy and community development.
Education
BSc Honours Degree in Sociology, Post Graduate Diploma in Women's Law, Master in Policy Studies-Specialisation on Gender in Policy Making from the University of Zimbabwe and Fort Hare.
Location
Stockholm, Sweden