Back to overview
Albania addresses gender equality in decision-making beyond gender quotas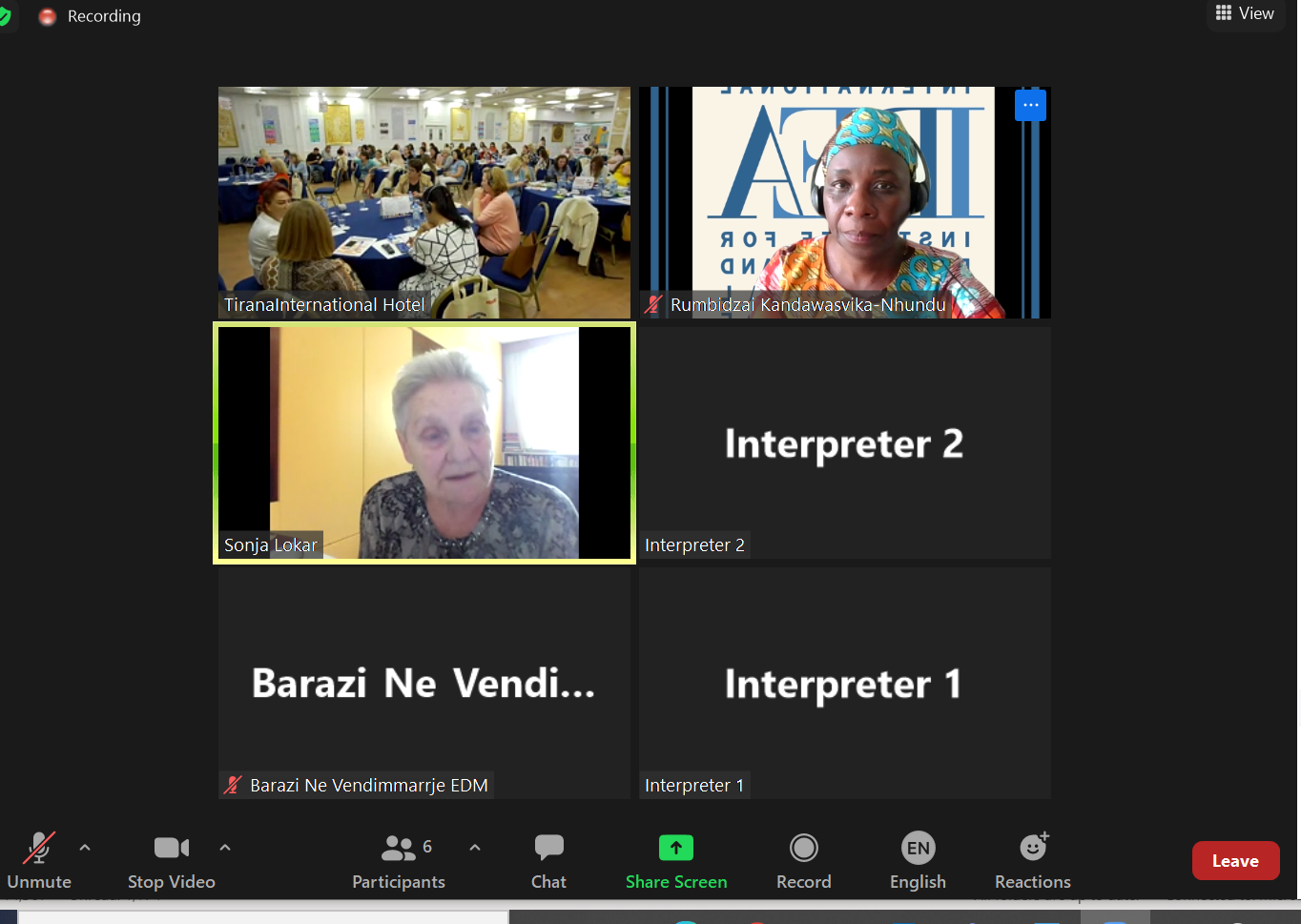 International IDEA presented its latest data on gender quotas at the Albania 2022 International Forum for Gender Equality "Equality and Me", which focused on developing a stronger commitment for gender equality. The Forum held on 27 May provided a platform for key national actors/stakeholders to discuss national collective responsibility and explore pathways towards gender equality and inclusiveness in decision-making processes in Albania.
The Women's Network Equality in Decision Making in Albania requested International IDEA's insights as the Network The Women's Network Equality in Decision Making in Albania aims to address gender inequalities by focusing on equal opportunities, participation and representation of women and men in decision making at all levels.
At the Forum, International IDEA highlighted that it is increasingly evident that gender quotas are one of the key mechanisms for addressing the gender representation gap at all levels in politics, political leadership and decision making. A total of 133 countries in all regions of the world have constitutional, electoral or political party quotas and there is no 'one-size-fits-all' mechanism.  Albania is among the 133 countries with legislated quotas for the parliament/national assembly and sub-national levels. Furthermore, Albania is among the few countries that has a legislated provision on gender-targeted public funding for political parties' candidates lists.
However, gender quotas on their own will not be enough to guarantee the much-needed transformative changes. There is a need for sustained investments that tackle rigid social and cultural norms, attitudes and perceptions in order to achieve a change towards gender equality and women' empowerment.
Gender quotas are one of the strategies of the Access=Participation=Representation=Transformation (APRT)  APRT intersectional approach. Through International IDEA's initiatives, elements of the APRT strategy have been and are implemented in different regions, such as Asia and the Pacific (Bhutan, Fiji, Mongolia, Myanmar, Nepal, the Philippines), Latin America (Chile, Paraguay, Peru), Africa (The Gambia, Kenya, Mozambique, South Sudan, Sudan, Somalia, Tunisia) and Europe (Moldova).  
The average level of representation for women in the parliaments or legislatures of countries with quotas is 27 per cent, although women in all their diversity usually constitute 50 per cent of any given country's population. Therefore, most quotas aim at increasing women's representation because the problem to be addressed is the over representation of men in positions of power and decision making at all levels. This is essential in order to ensure that women have equal rights and opportunities to participate, be represented and contribute to the functioning of democracy development and building.