Back to overview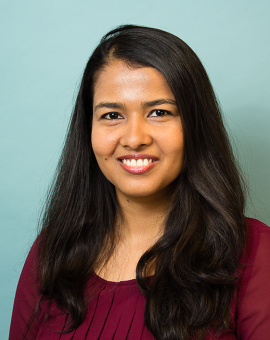 Khushbu Agrawal
Programme Officer
Khushbu Agrawal
Programme Officer
Khushbu Agrawal is a Programme Officer in the Global Programmes Directorate.
Agrawal's research and work focus on political finance and influence of money in politics, and achieving inclusive, responsive and accountable institutions and processes. She has previously worked at the Institute's Regional Office for Latin America and the Caribbean in Santiago, Chile, wherein she was responsible for the implementation of all programme activities at the regional level, with a special focus on electoral integrity, political finance, equitable political participation and democracy strengthening.
Her previous work experience includes conducting research, policy analysis, and programme development and evaluation, particularly in the areas of gender, peace and conflict, and equitable political participation, in organizations such as the International Organization for Migration, Save the Children and International IDEA's Nepal Office.
She holds a master's degree in Public Policy from the Australian National University. In 2016, she was awarded the Canadian Government´s federal scholarship to participate in the Global Change Leaders´ Program at the Coady International Institute in recognition for her leadership role in her community.
Engage with Khushbu Agrawal on Twitter at @khushbuagrawal3
Education
Master in Public Policy, The Australian National University, Canberra, Australia
Languages
English, Hindi, Nepali, Spanish
Location
Stockholm, Sweden