Back to overview
Mind the (Funding) Gap! Reflections on political finance to promote inclusive democracy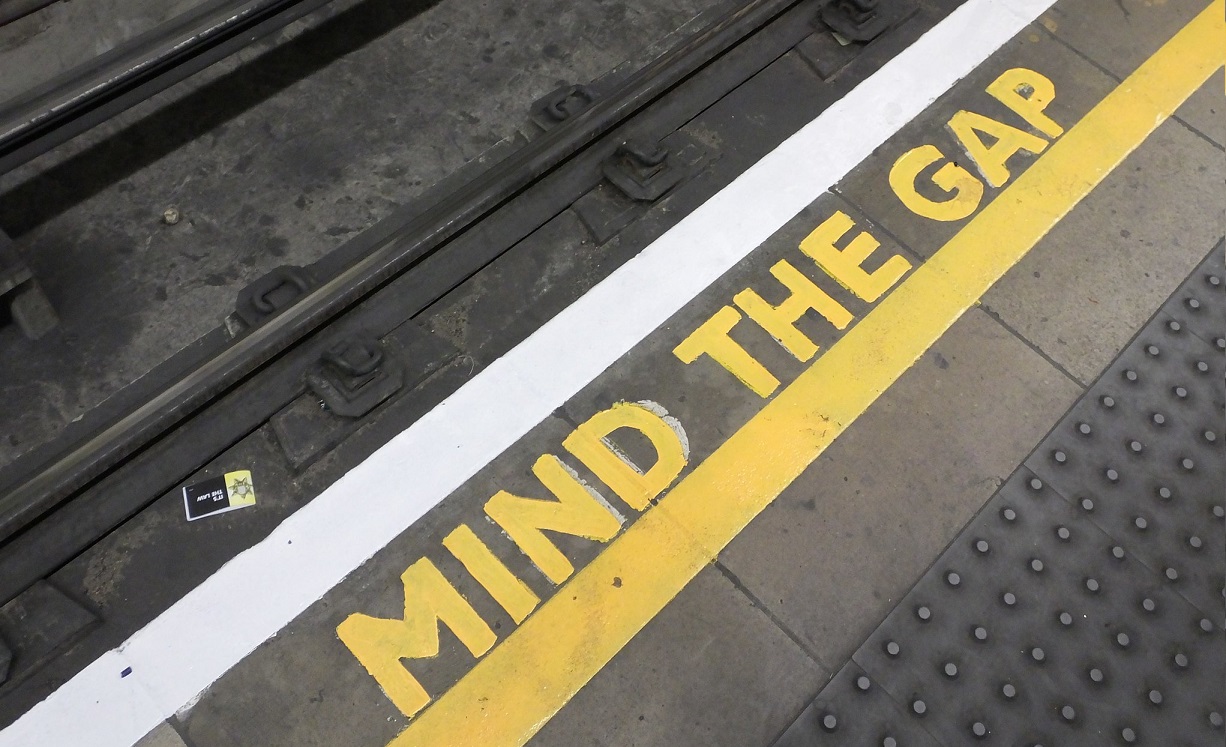 Image credit: James Cullen @ flickr
There's no denying that money plays an important role in politics. However, if the flow of money in politics, commonly known as political finance, is not well regulated, the danger is that this can mean that influence and political power are concentrated in the hands of a select few. There are already several systemic, cultural, educational, and legal barriers to the inclusion of women, people with disabilities, LGBTI individuals and young people in politics. Financial barriers on top of that, mean that candidates from minority or historically discriminated groups will potentially find it harder to engage in politics at all. To help combat this problem, International Institute for Democracy and Electoral Assistance (International IDEA), in collaboration with the Pathfinders, has analyzed these barriers to see how money can play a positive role in politics, thereby making our democracies stronger as a result.
Disclaimer: Views expressed in this commentary are those of the authors. This commentary is independent of specific national or political interests. Views expressed do not necessarily represent the institutional position of International IDEA, its Board of Advisers or its Council of Member States.
Este comentario está disponible en español.
The figures speak for themselves
According to the Inter-Parliamentary Union (IPU), the number of women in parliament around the world in 2021 is as low as 25 per cent. If numbers grow at the current rate as outlined in International IDEA's Global State of Democracy Indices (GSoD) of 2019, it will take another 47 years to reach gender parity in parliaments. Furthermore, 15 per cent of the world's population, approximately one billion people, have some sort of disability yet they remain severely underrepresented in political and public life. In the EU, for example, only 1 per cent of politicians have some sort of impairment and that figure drops to 0.4 per cent in Asia and the Pacific. There is no global data available for political representation of LGBTI or ethnic minorities, but a study conducted in 42 countries found that only 194 out of all lawmakers are openly gay.
Ways to improve inclusivity in funding
Political campaigning is an expensive affair. Candidates, especially those from underrepresented groups, often find it challenging to secure the substantial sums of money required to run a campaign and, potentially, win an election. In an attempt to level the playing field, some countries have implemented targeted measures such as providing public funding to encourage political parties to nominate candidates from underrepresented groups. France introduced the provision of gender-targeted public funding in 2000, which meant that if the gender gap between all the candidates presented by a political party was larger than 2 per cent, the public funding received by that party would be reduced by 1.5 times the gap. Today, some 30 countries have gender-targeted public funding although fewer have adopted similar measures for people with disabilities, ethnic minorities, indigenous populations, or people from the LGBTI community.
Political parties also play a key role in addressing this funding gap as they manage the party's campaigns and control its finances. In order to support traditionally underrepresented groups in their quest for political office, political parties can establish fundraising networks or create funds within the party aimed at supporting them. In this vein, the Conservative Party in the UK established a Candidates Fund (CF) to provide financial support to their LGBTI candidates.
In addition to political initiatives, significant partisan and non-partisan private measures have also been implemented in some countries to facilitate access to campaign funds whilst also providing candidates with the necessary training and tools to run effective campaigns. In the United States, for example, EMILY's List supports Democratic pro-choice women candidates and the Victory Fund provides fundraising support to LGBTI candidates running for office.
Conditions to yield optimum results
Whilst it's true that political participation and representation of underrepresented groups has improved in many countries, targeted political finance measures are no panacea. Their effectiveness varies depending on the level of party dependency on public funding; the connection between public funding and political equity and a party's perception of societal views on equality, not to mention the timing of the programs themselves. Most importantly, they work best when supported or reinforced by other factors such as appropriate electoral systems, quota provisions, gender-sensitive political party strategies, the role of lobbyists, and the right social and cultural environment.
Much more needs to be done
In addition to using public funding to promote inclusion, or sanctions to discourage it, any political finance regulation should be reviewed to ensure that it has a positive impact on political participation of marginalized and underrepresented groups. Furthermore, the regulations should carefully consider the provisions of contribution and spending limits, as these measures can invariably have an impact on the ability of marginalized groups to compete on an equal footing with those with better financial access. Improved political finance regulations could also make provisions for in-kind incentives that can provide some relief to marginalized groups, such as childcare, transport, accommodation, security and sign language interpretation services.
There may be significant risk that public money earmarked for the purpose of inclusion is put to other uses. Political finance oversight bodies should therefore ensure effective monitoring of compliance when any provision to earmark the use of public funding is considered. Comprehensive disclosure requirements should be placed on political parties for candidate expenditures. This data could be instrumental in both analyzing the financial transfers between different groups, and in monitoring political parties´ actions on their commitments. Parties should also be requested to provide detailed reports on compliance with commitments on inclusion.
The role of political parties and civil society
As far as political parties are concerned, they should ensure that they conduct internal reviews on the differential effects of raising funds on various groups within the party and develop a plan for ensuring equality. They also need a way to channel funds to candidates from underrepresented groups for party primary competitions and election campaigns. In addition, it is vital that entry costs for candidates from underrepresented groups are reduced via lower or subsidized membership and/or registration fees. Parties must have funds set aside for inclusion initiatives, such as financing campaigns of candidates from underrepresented groups, training them on effective campaign and fundraising strategies, and promoting inclusivity in party statutes.
At the same time, civil society must campaign for better representation and support networks to finance the campaigns of candidates from underrepresented groups, at both the nomination, launch and campaigning stages. Both financial and non-financial organizations can set up easily accessible micro-credit loans and trust funds for underrepresented groups to help them raise funds for their campaigns.
The way forward
Unfortunately, we still live in unequal societies where decision-making powers are kept in the hands of a powerful few. Nevertheless, by being increasingly aware of the value of more inclusive political systems, we move closer to our goal of building stronger democracy. Democracies which respect every citizen's human rights and deliver more sustainable economic and social change. The first step on this journey is ensuring that marginalized and underrepresented groups receive the funding they need to participate in politics. While many of existing measures have been adopted only recently, early signs are that they are having a positive impact and that in the future, concrete and comparative data will show just how effective providing funding to these groups is. There is no one person or one strategy that can magically improve political participation and representation of underrepresented groups. Every single actor on the political stage—legislators, oversight bodies, political parties, civil society—has a role to play in ensuring that the decisions that shape our lives are made by those who truly represent our diverse society.
This article is also published on NYC CIC Medium by Pathfinders for Peaceful, Just and Inclusive Societies