This publication is only available in electronic format
The right to cast a vote in democratic elections stands at the core of people's political rights. However, for citizens residing abroad the issue is less straightforward. Should people that have made a choice to live in another country still have voting rights in their country of origin? If so, should the state be responsible for facilitating their vote from abroad—or should citizens simply have the option of returning to exercise their right?
Countries embarking on introducing out-of-country voting (OCV) may benefit from the experiences made in countries where voting from abroad is available. This report presents practical examples from different countries and highlights key issues to be considered before introducing out-of-country voting measures.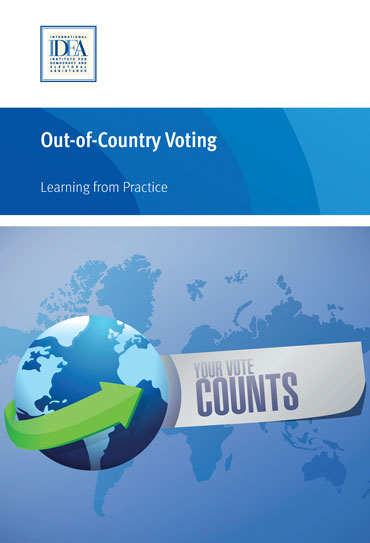 Contents
Acknowledgements
Abbreviations
1. Introduction
2. Legal frameworks
3. Operational matters
4. Financial costs
5. Country experiences
5.1. Mexico
5.2. Australia
5.3. The Philippines
6. Conclusions
References
About the authors
About International IDEA