Back to overview
Electoral Risk Management Tool source codes are now available to democracy practitioners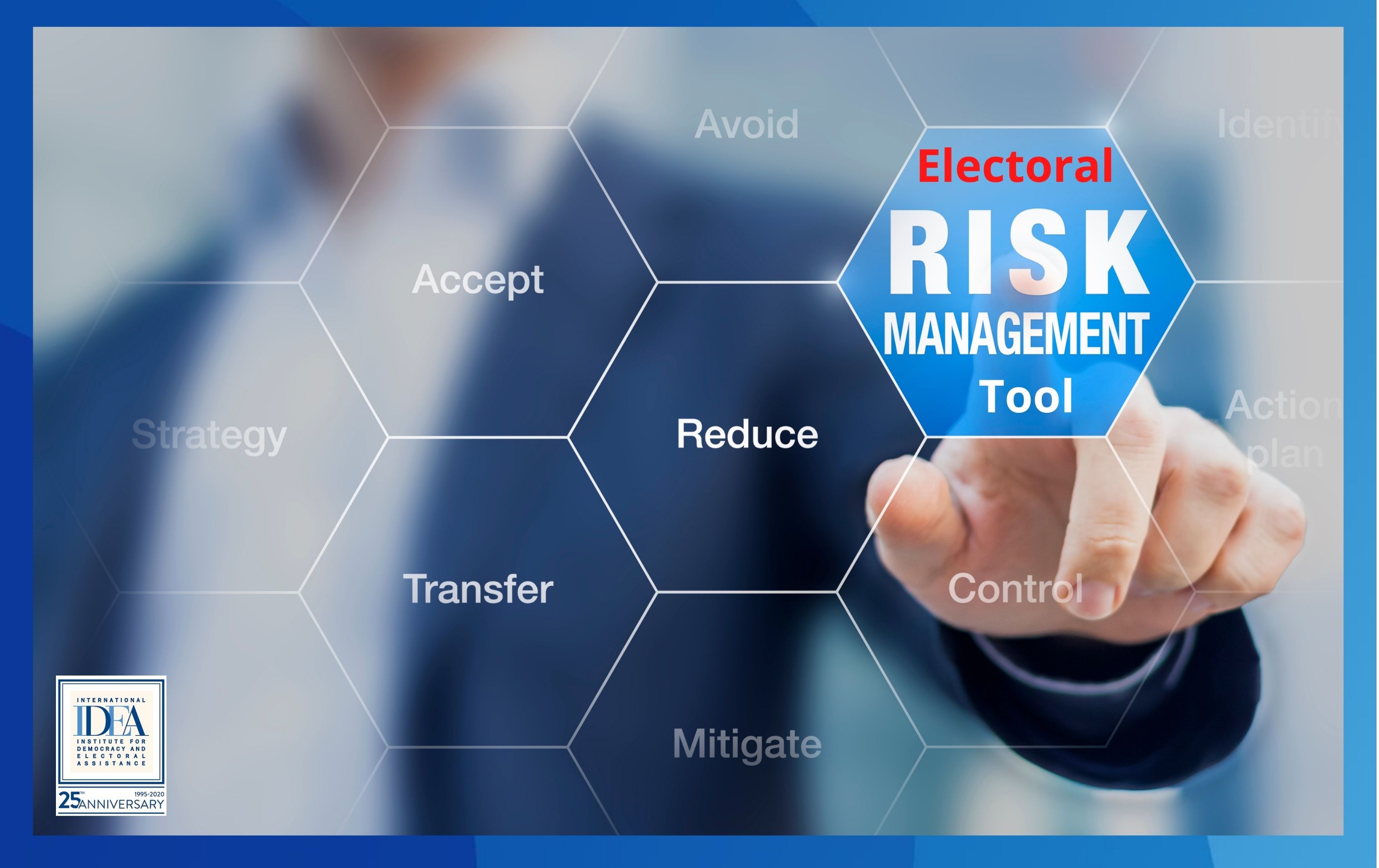 Image credit: International IDEA
Determined to strengthen its support to democracy practitioners who face ever-increasing risks in the organization of elections, International IDEA provides open access to its Electoral Risk Management Tool (ERM Tool) source codes.  With this initiative, the Institute encourages users to further customize the instrument to their needs and share any improvements with their peers.
Since its launch in 2013, the instrument has been shared with over 400 organizations (electoral management bodies (EMBs), civil society organizations, international non-governmental organizations, and researchers) from approximately 100 countries. In more than 20 countries, International IDEA provided advisory and technical support to users. 
Since the beginning of this year, when the COVID-19 crisis acquired global dimensions, with an important impact on elections worldwide, the ERMTool is has proven particularly relevant. 
North Macedonia is one of the at least 38 countries and territories that have decided to postpone national elections or referendums due to concerns related to COVID-19 so far, but also one of the 14 countries that have subsequently held national elections that were initially postponed. The elections were organized with a 3-months delay, as they were initially scheduled for the 12th of April and eventually took place on the 15th of July.
The country is also a recent example where the ERM Tool has been used to identify COVID-19 elections-related risks at an early stage and inform decisions and measures for mitigating them.
The EMR Tool is a specialized software designed for practitioners with immediate responsibility, or specific interest to ensure that elections are credible and peaceful. Intended user organizations are EMBs, civil society, security sector agencies, and other state and non-state actors. Through innovative and unique 'learn-analyze-act' concept, the implementation of the ERM Tool strengthens the user's capacity to understand various electoral risks, to collect and analyze data, and to initiate timely preventive and mitigating measures. It also includes a risk and action register.
 
Additional information about ERMTool's content:
Digital library of risk factors—that entails 26 process-related and 10 context-related factors that may pose risks to credible and peaceful elections. Each factor is described through definition, empirical cases and interrelated factors, observable indicators, data collection and analysis. Additionally, a survey questionnaire for data collection is attached. The library and all materials are customizable by the user.
Analytical instruments module—that includes a GIS application which allows the creation of the country and election-specific models. Data in different formats can be entered to generate geographical risk maps and trend charts. The module also includes a risk and action register.
Action points digital library—includes about 100 good practices on the prevention and mitigation of electoral risks undertaken by electoral management and justice organizations, security sector agencies, and other stakeholders around the world. All action points can be customized by the user. 
Contents of digital libraries are also published in International IDEA's publications: 
For more information about ERM Tool, visit the International IDEA's designated web page.