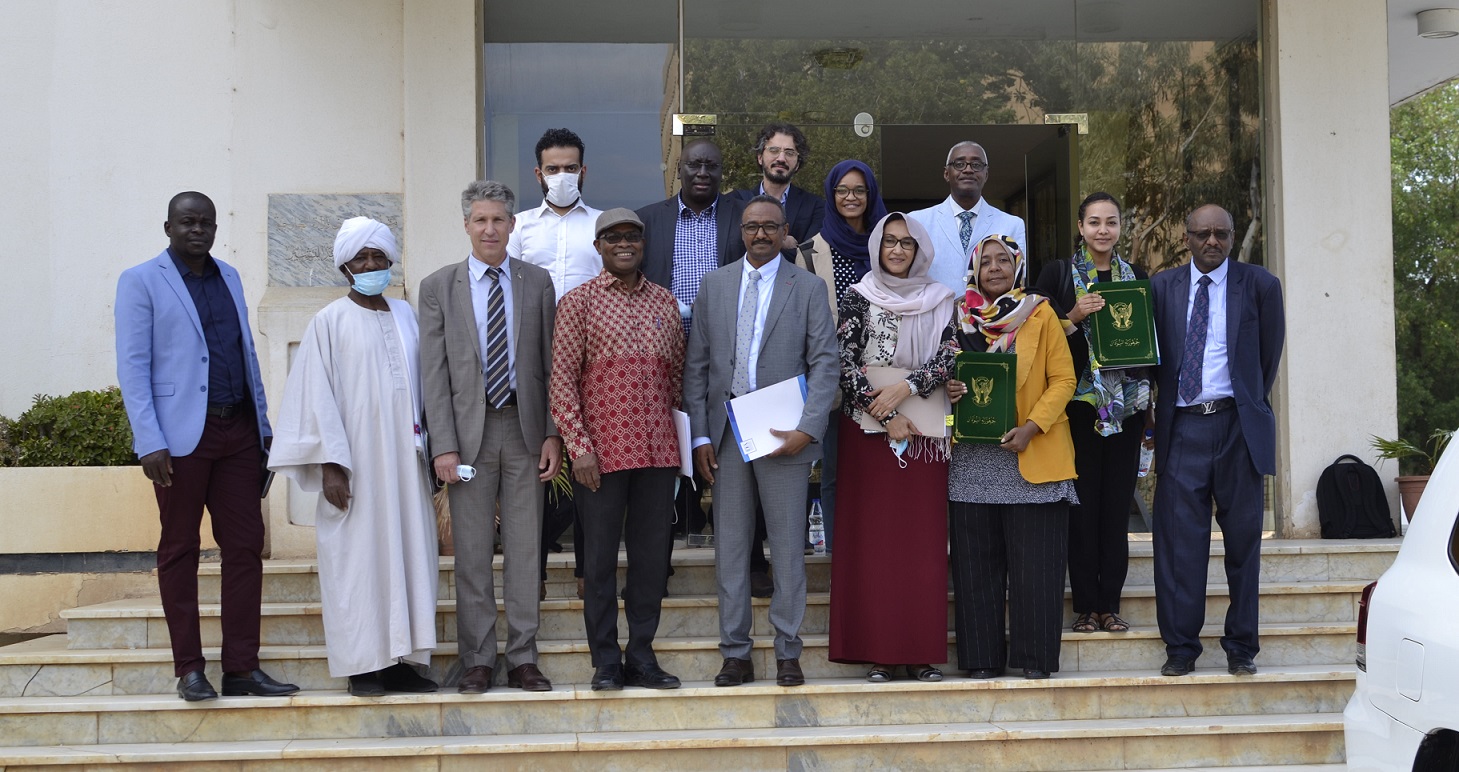 Image credit: International IDEA
The Government of the Republic of Sudan and the International Institute for Democracy and Electoral Assistance (International IDEA) have signed a Memorandum of Understanding that establishes a framework for International IDEA to provide assistance to Sudan's democratic transition.
International IDEA was represented by Professor Adebayo Olukoshi, Regional Director for Africa and West Asia, while the Transitional Government of Sudan was represented by H. E. Ambassador Mohamed Sharief Abdalla, Undersecretary of the Ministry of Foreign Affairs. The signing ceremony was witnessed by Mr Daniel Weiss, the Deputy Ambassador of the European Union's Delegation to Sudan; representatives from the Prime Minister`s Office; representatives from Ministry of Foreign Affairs and International IDEA.
"The signing of the MoU attests to the commitment of the Transitional Government of Sudan and the Sudanese to advance democratic governance in Sudan", indicated Professor Olukoshi.
Over the coming period, International IDEA will implement a number of projects, all of which will contribute to the establishment of necessary mechanisms for democratic governance, credible elections and inclusive constitution-building processes.
International IDEA's work in Sudan is supported by grants from the European Union and the Swedish International Development Agency (Sida). The Institute will partner with several national and regional partners to facilitate the successful implementation of the programme.
For more questions and inqueries, you can contact:
Sami Saeed
Sudan's Head of Programme
Cell: +249-991-283-1336
Email: s.saeed@idea.int
Sami Ahmed
Communications Officer
Cell: +249-900-944-469
Email:s.ahmed@idea.int