Addressing Youth Absenteeism in European Countries
This study takes a comprehensive approach to understanding the reasons why young people abstain from voting in large numbers in elections to the European Parliament.
It considers both the sociological profile of young abstainers and the offers that political parties make.
The study contains three main findings: first, absenteeism by young people is related to socio-economic factors; second, there is mutual distrust between political parties and young people; third, political parties have yet to take into account changes in young people's forms of political activism and means of communication.
Details
Publication date
19 February 2014
Co-Publisher(s)
League of Young Voters in Europe, European Youth Forum
Contents
Introduction
I. The social profile of young abstainers
II. Young people, political representation and party activism
III. The causes of youth absenteeism in European elections
IV. Recommendations
Notes
References
Annexes
Give us feedback
Do you have a question or feedback about this publication? Leave us your feedback, and we'll get back to you
Send feedback
Addressing Youth Absenteeism in European Countries
5575
0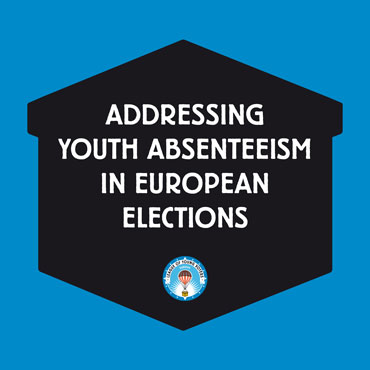 | | |
| --- | --- |
| Total views | 5575 |
| Downloads | 0 |
| Rating | |
Give us feedback
Do you have a question or feedback about this publication? Leave us your feedback, and we'll get back to you
Send feedback