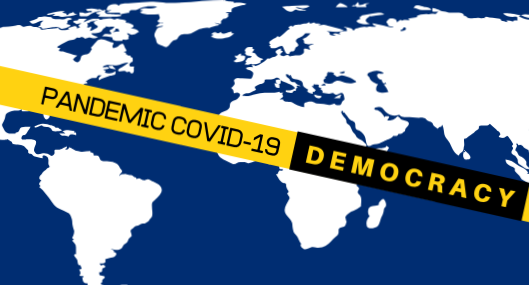 The spread of the coronavirus disease (COVID-19) is changing how we lead our lives and how political leaders are making decisions at the local, national and global level.
What does this mean for immediate decisions on elections and how does it shape the adjustments made around governance and emergency powers? International IDEA provides analysis and commentary on COVID-19 and Democracy, and information on how our democratic rights are affected during health crises and emergencies.
Keep up with the latest changes to the 2020 elections calendar.
The COVID-19 pandemic has triggered a number of exceptional legal/constitutional responses from governments around the world as they seek extraordinary measures to manage the threat. While there are a series of databases which have been established to track these responses, to understand the situation fully a more nuanced, in-depth expertise is required, and this requires in-country expertise. Through a partnership with the New Zealand Centre for Public Law at Te Herenga Waka—Victoria University of Wellington, the Center for International and Area Studies at Northwestern University, International IDEA presents a number of video testimonials providing in depth explanations of the legal/constitutional response to COVID-19 in over 40 countries.
The COVID-DEM Infohub has been established to help democracy analysts worldwide track, compile and share information on how state and government responses to the coronavirus (COVID-19) are impacting on democratic governance. The COVID-DEM Infohub is an initiative of the global platform Democratic Decay & Renewal (DEM-DEC) and is managed by DEM-DEC Director Tom Daly and his team. International IDEA is a partner of DEM-DEC.