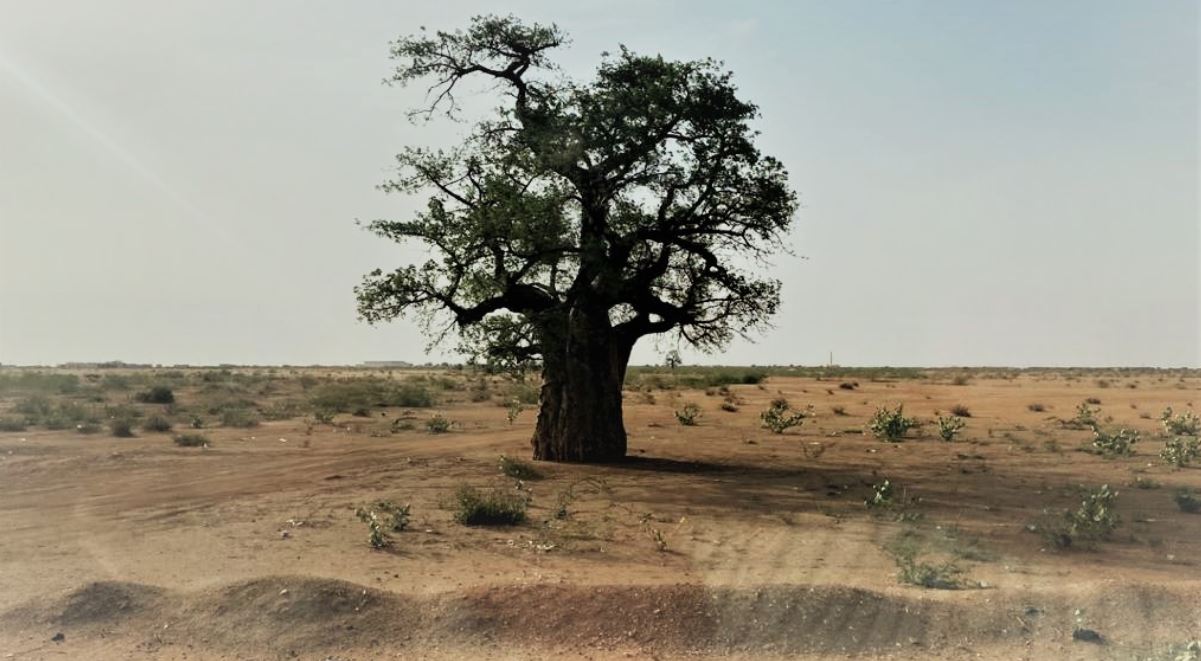 Baobab tree in the outskirts of Al-Obaeid, North Kordofan, Sudan.Baobab tree in the outskirts of Al-Obaeid, North Kordofan, Sudan. Image credit: International IDEA International IDEA
Sudan is known for its harsh weather—especially during the summer in the period between May and July. This year the people of Sudan received a reminder about global warming when temperatures reached a record high of 53 degree Celsius. Nonetheless, the hazy mostly dry hot weather did not slow down the dynamic transitional period in the country. And with it the work of International IDEA.  
Approaching the first anniversary of its inception, the programme activities have peaked to reach new cities and engage more people. In collaboration with national civil society partners, workshops and dialogue meetings were organized in the Northern State and in North Kordofan where more than one hundred participants from different backgrounds participated in constructive democratic dialogue about ways to strengthen advocacy efforts towards electoral reforms.  
The constitution-building project continues to bring together people from different backgrounds from different areas of Sudan with a goal to reach consensus vital to the success of the transitional period.  
Knowledge products are something International IDEA has always been known for. In this regard, Sudan's programme on Women's Political Participation produced the first study that explores the internal regulations of Sudanese political parties in respect to gender and women's participation. The study lays down straightforward data about gender practices within Sudanese political parties by crosschecking the regulations and rules that stipulate the participation of women. 
International IDEA is working closely with international actors in Sudan such as the United Nations Transitional Mission in Sudan (UNITAMS), the International Foundation for Electoral Systems (IFES) and others to support the transitional government of Sudan with fulfilling needed reforms and in establishing of democratic institutions.