Back to overview
Strengthening women and youth capacity for the establishment constitutional and electoral reforms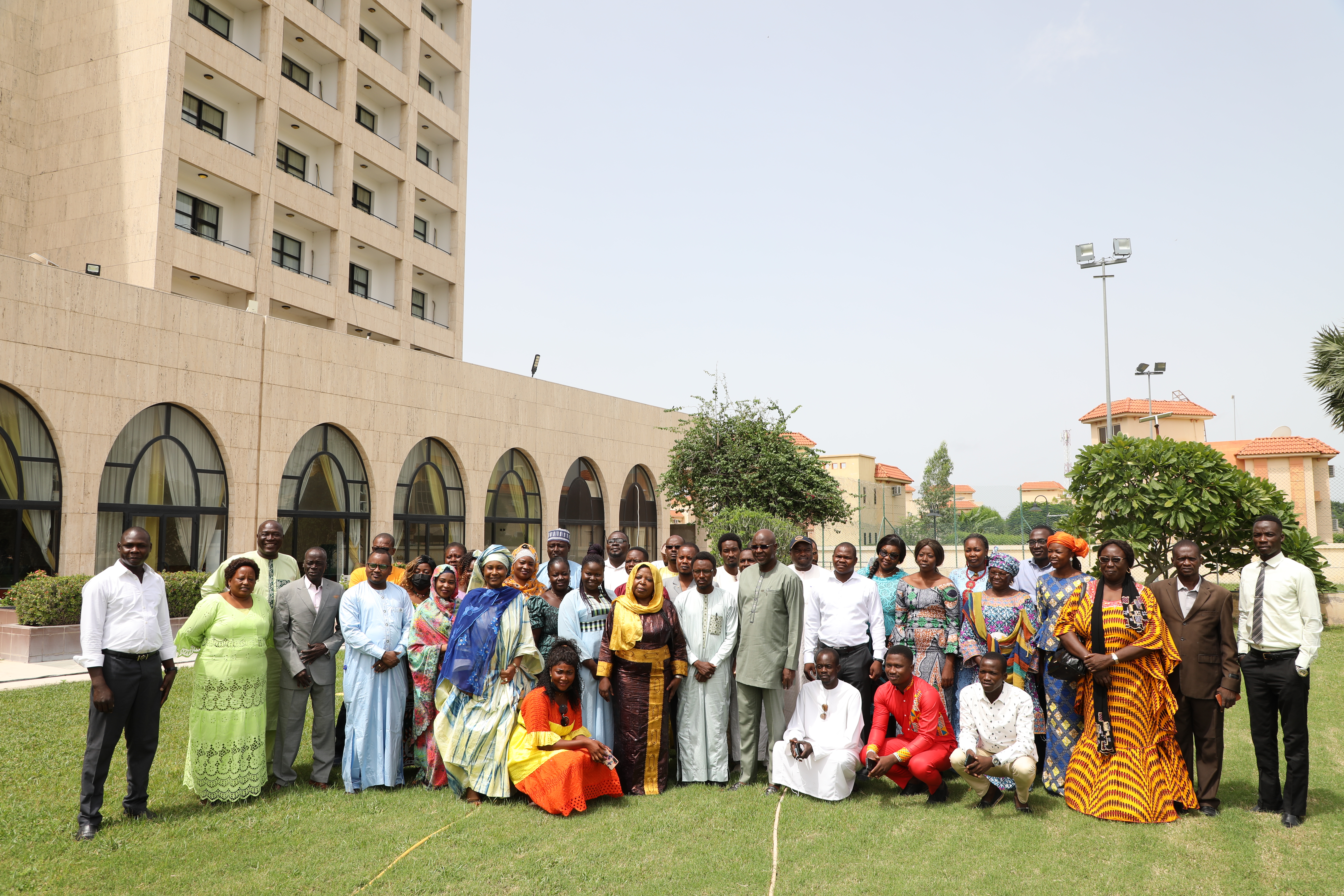 Attendees group photo after a BRIDGE workshop on constitutional and electoral reforms held in September 2023 in N'Djamena, Chad.
In the lead up to the constitutional referendum, as part of its series on training and awareness raising activities, International IDEA Chad is providing young people and women with tools to help ensure that the constitutional and electoral reforms process are conducted in a consensual and peaceful manner.
This was done during a modular BRIDGE workshop held from 12 to 15 September 2023 in N'Djamena. 
The aim of this training was to build the capacity of civil society organizations and women's and youth organizations so that they can contribute to strengthening the implementation of constitutional and electoral reforms, and to reinforcing social cohesion to create a socio-political environment conducive to peaceful coexistence and national reconciliation for future honest, peaceful, and democratic elections. 
At the opening of the workshop, the Secretary General of the Ministry of National Reconciliation and Social Cohesion, representing the Minister, welcomed this initiative by International IDEA and its donor the European Union, as well as other efforts to promote peace and national reconciliation. "This training workshop comes at just the right time to help the government in its strategy to pacify and consolidate national cohesion in order to create conditions conducive to peaceful elections," she said. 
International IDEA Chad's Head of Programme, pointed out that although women and young people have for a long time been regarded as marginalized groups, they are increasingly and rightly seen as the main vectors of change. They now play a key role in the formulation of development policies and the implementation of institutional reforms. Their role is therefore key in establishing an environment conducive of peaceful reforms process. 
The workshop facilitated by BRIDGE accredited international and national experts was attended by 35 participants, including 15 women.
The training is part of series of activities conducted by International IDEA Chad
to promote a democratic, inclusive and peaceful transition.