Back to overview
It's time for the African Union to put a stop to 'third-termism'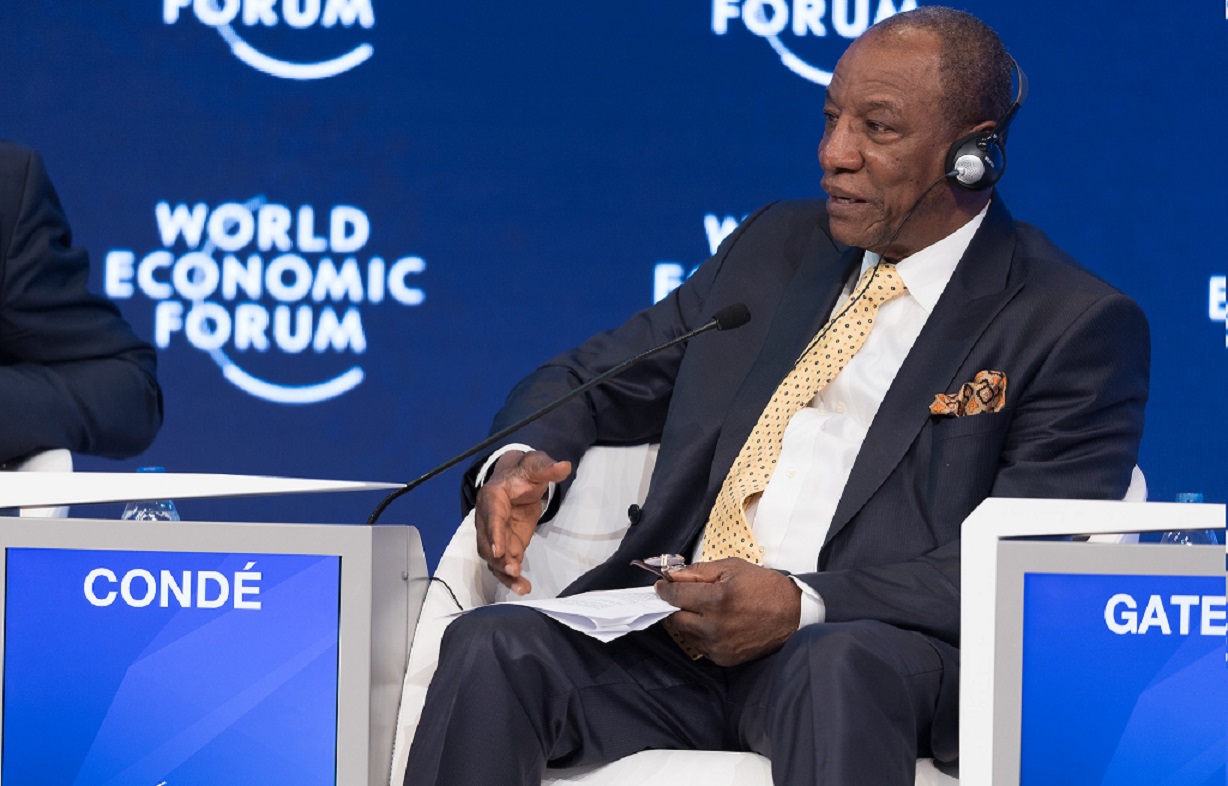 Image credit: World Economic Forum@flickr
Disclaimer: Views expressed in this commentary are those of the staff member. This commentary is independent of specific national or political interests. Views expressed do not necessarily represent the institutional position of International IDEA, its Board of Advisers or its Council of Member States. 
The AU needs to take action against the Guinean president's attempt to change the constitution and extend his rule. 
Two issues have dominated the attention of the African Union (AU) in the last weeks: the upheaval in Sudan and the launch of the African Continental Free Trade Area. In the midst of these, a brewing crisis in Guinea seems to have skipped attention.
Guinean President Alpha Conde, the West African country's first democratically elected leader, who is currently serving his second five-year term, is supposed to leave office in 2020 under the rules of the 2010 Constitution. However, the 81-year-old is thought to be seeking ways to orchestrate a constitutional change . . .
To read the full Commentary, please visit this link at AlJazeera website