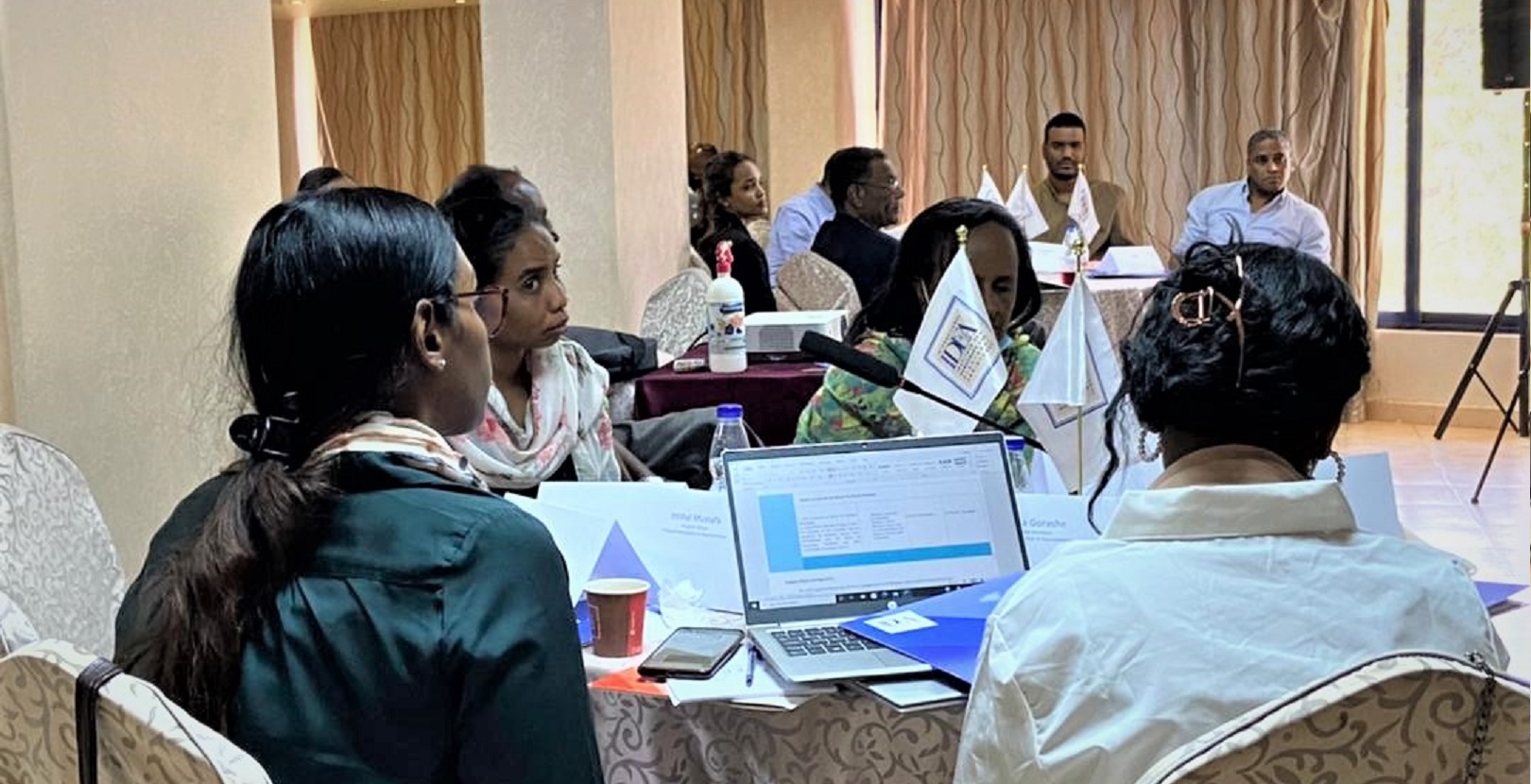 Image credit: International IDEA
International IDEA is not giving up on its pursue to support the Sudanese people achieve their aspiration for democracy. Sudan's Programme started the year 2022 with a set of goals adapted to suit the ever-changing atmosphere in Sudan. After the military coup on 25 October 2022, the needs and enablers in the country had to be adjusted but the commitment remains to push democracy agenda forward in this fluid situation. 
With a focus on knowledge products, the programme is producing a series of publications and civic education products that will add to the body of knowledge and will shed light on important attributes to the Sudanese political context.
The study 'Citizen Perception of Democratic Participation' is a report that explores the perceptions among the Sudanese population of the motivations and barriers to democratic participation. Through primary and secondary data, the study aims to generate a baseline of understanding to guide the design of further civic education interventions. This work has studied perceptions of behaviour, as well as the motivation for, and attitudes and barriers to democratic participation in Sudan. The report's findings reveal popular perceptions of the transition process. Issues of participation, democracy, economic performance, the rule of law, the partnership between civilians and the military, freedoms and access to information, elections and the 2019 Constitutional Charter were examined through people's perceptions.
The 2022 Sudan Programme Staff Retreat in February was an occasion to meet and reflect on the programme achievements and setbacks in 2021, discuss and set the scene and objectives for 2022. For three days, the team of Sudan's Programme along with national project partners to evaluate the current working modalities and potential adjustments needed considering the new political developments in the country.