Back to overview
Considering the value and perils of semi-presidentialism in transitional contexts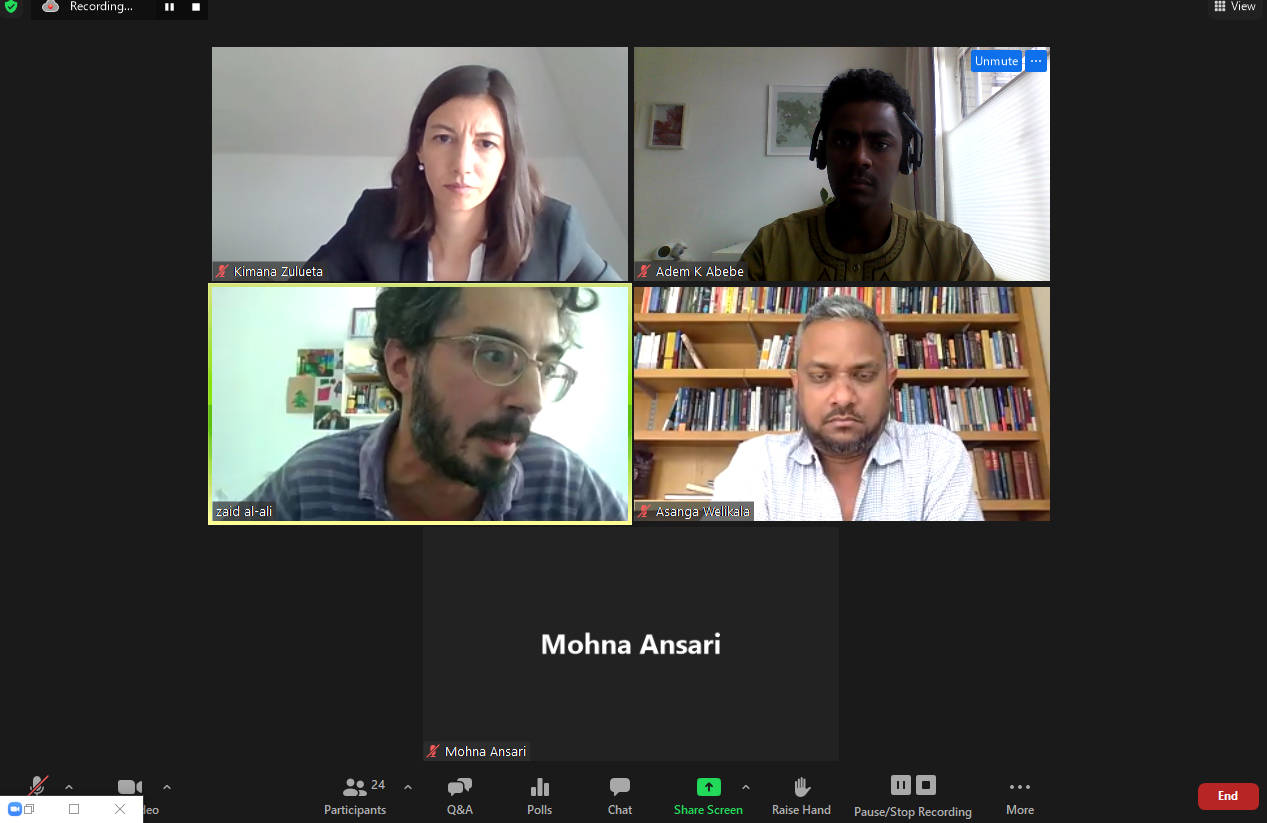 In view of ongoing and recent contestations between the president and prime minister, and president and legislature in Tunisia and in Sri Lanka, International IDEA's Constitution-Building Programme organised a webinar on the 'Value and Perils of Semi-Presidentialism in Transitional Contexts' on 2 August 2021. Consititution-building experts also discussed Nepal—though it does not have a semi-presidential system—because of its parliamentary system that has recently faced political instability in similar ways as Tunisia and Sri Lanka. 
A few key issues emerged during the discussion, including the understanding that semi-presidential systems can be complex and are not always best suited to deal with underlying social and economic pressures. For instance, the challenge in Tunisia appears to be the inability of democracy to deliver, which triggers popular discontent and in turn instability. The Constitution, and the political system therein, has been unable to deal with these challenges. Whether or not another political system could have avoided the brunt of this instability remains an open question. 
In this regard, the general context and political circumstances and practice may be key factors in ameliorating or exacerbating some of the consequences particular systems of government are assumed to display, notably the instability that a divided executive in semi-presidential systems may generate. In particular, where politics is personalised and the party system is weak and not based on political ideology, intra-executive cooperation (between President and Prime Minister) may be difficult, as we have seen in Sri Lanka. In as much as constitutional design choices do not, and sometimes cannot, take all contextual factors into account, constitutional design may not achieve its intended results. But instead of abandoning the idea of the importance of constitutional design, this fact should incentivize constitutional designers to better understand the given context. Well-conceived and thought-through constitutional design may at least contribute to avoiding some of the worst scenarios.
Furthermore, systems of government should not be seen in isolation. Notably the electoral system (including timing of presidential and parliamentary elections), and existence of a capable and credible constitutional adjudicator influence whether semi-presidential systems lead to instability, and whether the political paralysis can be addressed in time. Political instability may afflict even parliamentary systems, as Nepal's case shows. Nevertheless, when well designed – particularly in outlining presidential powers, in empowering parliament, and in establishing credible and independent courts—parliamentary systems may sometimes be better able to withstand instability, even with extant underlying pressures. Nepal's challenges, though, seem to reflect the importance of democratic practice and learning in operationalising government systems and also, fundamentally, in building constitutionalism.
Event panelists included: Kimana Zulueta-Fuelscher, Acting Head, Constitution-Building Programme, International IDEA and  Adem K Abebe, Constitution-Building Programme, International IDEA as the moderator.
Experts shared cases studies on Tunisia, Sri Lanka and Nepal.
Tunisia: Zaid Al-Ali, Senior Advisor, International IDEA
Sri Lanka: Asanga Welikala, Director of Centre for Constitutional Law, University of Edinburgh
Nepal: Mohna Ansari, Prominent Nepalese Lawyer and Human Rights Advocate; Former Commissioner at the National Human Rights Commission
International IDEA will announce similar webinars as they are planned. 
Further reading on semi-presidential systems from International IDEA: