Back to overview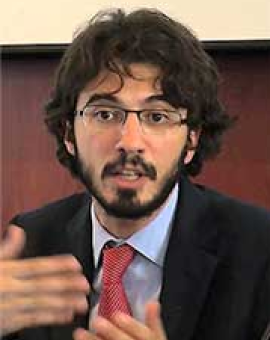 Zaid Al-Ali
Senior Programme Manager, Constitution-Building in Africa and West Asia
Zaid Al-Ali
Senior Programme Manager, Constitution-Building in Africa and West Asia
Zaid Al-Ali is the Senior Programme Manager in Constitution-Building in the Africa and West Asia region.
Al-Ali's research and work focuses on constitution-building and peace-building, particularly in Arab countries. Al-Ali's previous work experience includes having practiced international commercial arbitration for 12 years and working for the United Nations on Iraqi constitutional and parliamentary reform for five years.
Since 2011, Al-Ali has implemented projects on and provided assistance to the large majority of constitutional reform initiatives in Arab countries. He has also overseen the establishment of the Arab Association of Constitutional Law, the region's first regional network of constitutional experts. Author of the Struggle for Iraq's Future, published by Yale University Press (2014) and of Arab Constitutionalism: The Coming Revolution, published by Cambridge University Press (2011). Al-Ali has previously taught Law at Sciences-Po (Paris) and at Princeton University. From 2019-2020, he was a fellow at the Berlin Institute of Advanced Studies (Wissenschaftskolleg zu Berlin).
Expertise
Constitution-building
Education
Law degrees from Harvard Law School, Université de Paris I (Pantheon-Sorbonne), King's College London
Languages
Arabic, English, French, Spanish