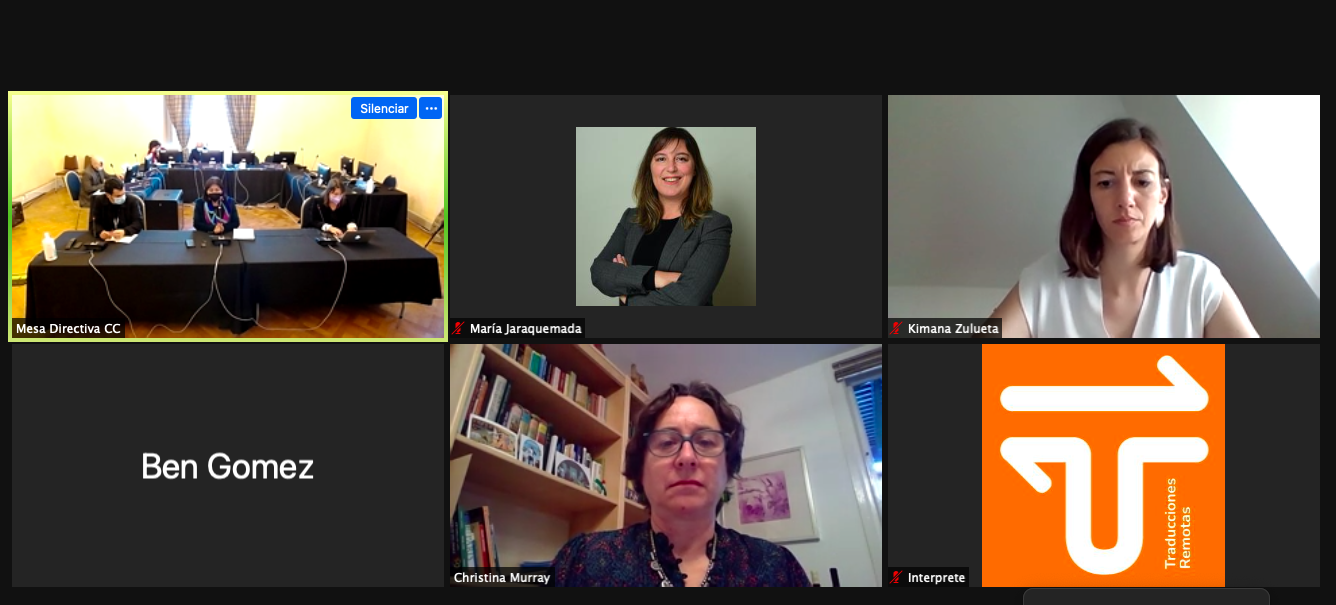 On July 4, the 155 representatives of the Chilean Constitutional Convention accepted the mandate that voters gave them in May. In that first session, the representatives also voted to select their board, choosing Elisa Loncón, PhD in Linguistics and elected in a reserved seat of the Mapuche Indigenous People, and Jaime Bassa, PhD in Law, elected on the list of Frente Amplio's coalition.
Since then, the Convention has been sitting in session and adopted their first decisions: a provisional text on rules of procedure and the creation of three committees (Rules on Procedure, Ethics and Budget and Internal Administration) who will propose to the Plenary rules on each of these issues within one month.
It is expected that they discuss and deliberate for a maximum of a year and then citizens decide on a referendum if they approve or not the new constitution proposed by the Constitutional Convention.
On Monday 19 July, María Jaraquemada, International IDEA's Programme Officer in Chile and Southern Cone Countries, Kimana Zulueta, International IDEA's Acting Head of the Constitutional Building Programme and the expert Christina Murray met with the board.
At the meeting International IDEA's staff introduced the work that the organisation has been doing supporting constituent processes in other countries and offered the support and technical advice to the Constitutional Convention, and it's expected to concrete this collaboration through the signing of an agreement in the following weeks.