Back to overview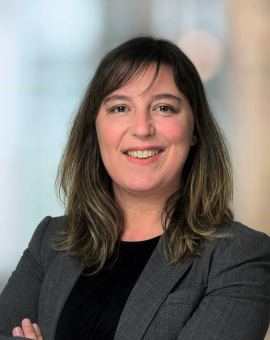 Maria Jaraquemada
Programme Officer
Maria Jaraquemada
Programme Officer
Twitter
Maria Jaraquemada was a Programme Officer for Chile and Southern Cone of Latin Ameria, based in Santiago, Chile.
Maria joined International IDEA on 1 April 2021. Her main responsabilities are to collaborate in the constitutional process in Chile and in electoral politics and democratic strengthening in Chile and the countries of the southern cone.
María worked in civil society organizations in public policies related to transparency, strengthening of democracy, anti-corruption, elections, among others. She was the Advocacy and Research Director at Ciudadanía Inteligente from 2014 to 2015 and the Advocacy Director at Espacio Público (2015-2021), where she coordinated the Anti-corruption Observatory, the Latinomerican Anti-corruption Network as well as promoted the adoption of public policies on political parties, political financing, among others.
She worked at the Transparency Council in Chile, implementing the Transparency Act and at the Ministry General Secretariat of the Presidency, where she collaborated in the drafting and processing at the Congress of the Lobby Act and a bill on political parties.
Books and articles:
Follow Maria @Twitter: @majaraquemada
Expertise
Elections, Political parties, Political financing, Transparency, Anti-corruption, Legislative transparency
Education
MA in Fundamental Rights, Universidad Carlos III, Madrid, Spain; Lawyer, Pontificia Universidad Católica, Chile
Languages
English, Spanish