#IWD2022 Chronological Publication List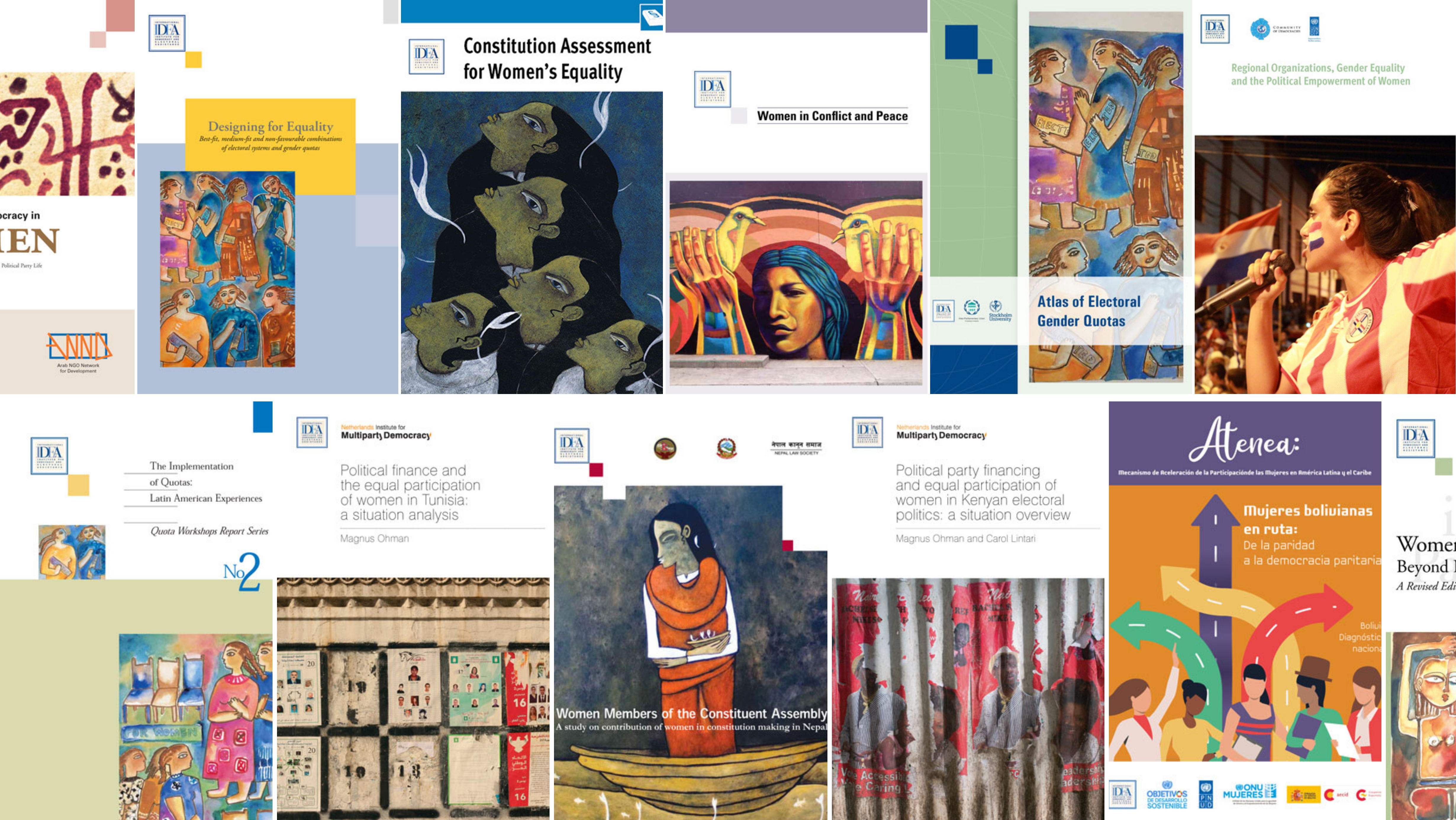 International IDEA has produced a large volume of knowledge products about gender and democracy. To join the International Women´s Day 2022 celebration we have made a thematic compilation.
Explore this curated list, in chronological order, with some of our publications that address gender equality, gender quotas, women in parliaments, women political participation, women and peace-making processes and other relevant topics.
Although this list is mostly in English all publications are translated into multiple languages.
2003
2004
2005
2007
2008
2009
2010
2012
2013
2014
2015
2016
2017
2020
2021
2022