This publication is only available in electronic format
The number of women in parliament is consistently low throughout the Asia-Pacific region. Many factors contribute to this situation, but studies suggest that one major factor relates to the way that women are treated on social media. This report aims to identify how women politicians fare against their male counterparts on social media and to evaluate whether women in politics face a greater challenge than men.
Overall, there were four times as much problematic content related to the Facebook pages of male politicians compared to their female counterparts. It is important to note that the vast majority of the problematic comments aimed at women politicians were in the sexist category. Compared to their male colleagues, female politicians are treated in a less serious manner on Facebook. Comments on their posts touch on their appearance and personal qualities rather than their politics.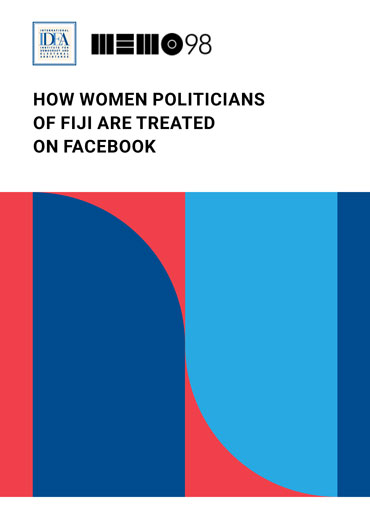 Contents
1. Introduction
2. Executive summary
3. Background
4. Findings
4.1 Politicians
4.2 Influencers
4.3 Media: Roselyn Kumar news page
4.4 Public groups
4.5 Network mapping analysis
4.6 The case of Lenora Qereqeretabua
4.7 The case of Lynda Tabuya
4.8 The case of Riddhi Damodar
4.9 Other sexist posts and comments
References
Annex 1. Methodology
Annex 2. Glossary of terms
About the authors
Analysts
About the organizations