Back to overview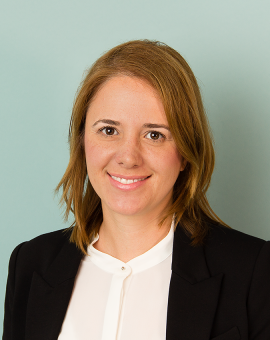 Catalina Uribe Burcher
Senior Programme Officer
Catalina Uribe Burcher
Senior Programme Officer
Catalina Uribe Burcher was a Senior Programme Officer in the Political Participation and Representation Programme. Uribe Burcher focused on money in politics, integrity and the threats that transnational illicit networks pose to democratic processes.
She also coordinated the EU-funded project 'Level Up: Political Finance with Integrity' in Mongolia, Moldova and Paraguay. Uribe Burcher supported the production of local threat assessments about political corruption linked to organized crime using the IntegriTAS System. In addition, she conducted in-country legal reviews of the political finance legal systems and is led the design of International IDEA's forthcoming Best Political Finance Design Tool.
Uribe Burcher's work experience prior to International IDEA includes working in Sweden as an international consultant on transitional justice, peacebuilding and human security, as well as in Colombia as coordinator of the Victims' Programme for the Medellin Municipality. She has also worked as a teacher and researcher on human rights and criminal law for the University of Antioquia and University EAFIT, and as a private attorney.
In 2012 she was awarded the Drugs, Security and Democracy fellowship from the Social Science Research Council. Uribe Burcher has also contributed various articles to ISN, Open Democracy and InSight Crime.
Recent externally published Op-Eds:
Is democracy good for peace, The Washington Post , 15 September 2017
Liu Xiaobo and the struggle for democracy, Open Democracy, 21 July 2017
From Netflix 'Narcos' to Peru: money, drugs and elections, Open Democracy,15 March 2016
Expertise
Conflict and security and money in politics
Education
LL.M degree in International and Comparative Law (Uppsala University, Sweden).
Languages
English, Spanish, Swedish
Location
Stockholm, Sweden