This publication is only available in electronic format
This Primer examines the recognition, roles and rights of the opposition and the legislative minority in democratic constitutions. Opposition parties operating in democracies rely upon a wide range of constitutional protections, such as the freedoms of association, assembly and expression, backed by an independent judiciary and an impartial civil service. These protections ensure that opponents of the government continue to enjoy equal rights and are not criminalized, harassed or disadvantaged. However, many constitutions go further, formally recognizing the role, powers and responsibilities of the opposition or legislative minority in democratic politics.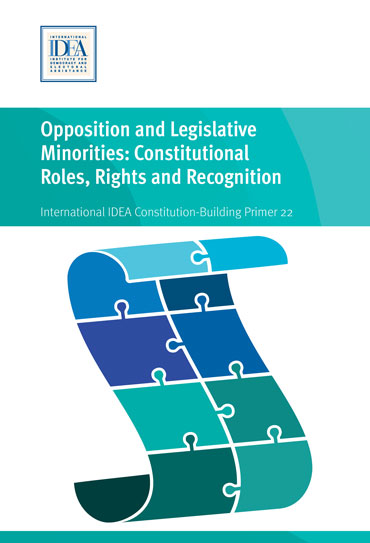 Contents
1. Introduction
2. What is the issue?
3. Constitutional or subconstituional rules?
4. Leader of the opposition: appointment and removal
5. Politiical oppostition: Roles and responsiblities
6. Veto and referral Powers of legislative minorities
7. Decision-making questions
Examples
References
Annex