Back to overview
New Policy Brief: Constitutional and Legal Perspective on the Philippines' COVID-19 Response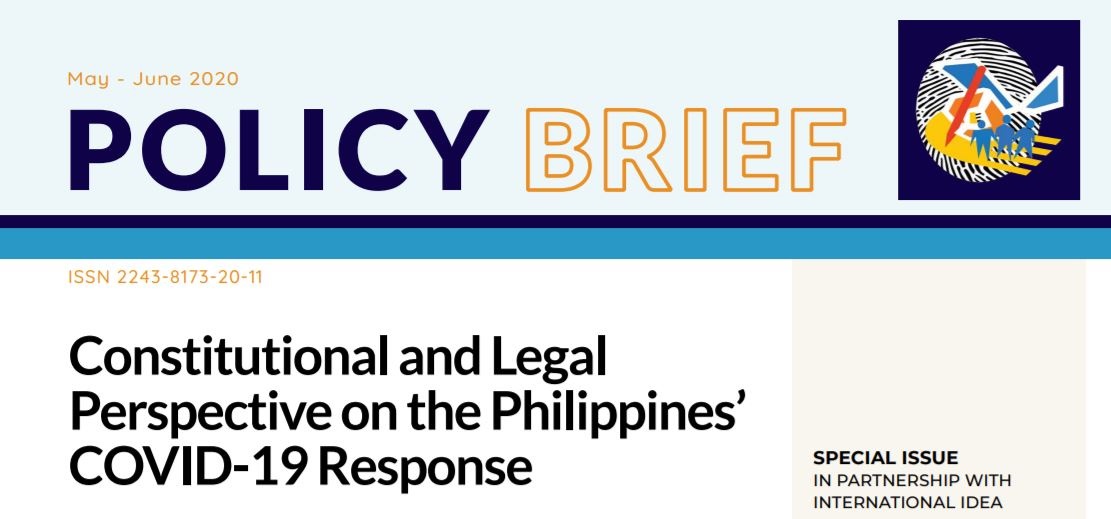 The Policy Brief "Constitutional and Legal Perspective on the Philippines' Covid-19 Response" provides a snapshot analysis of the response to COVID-19 in the Philippines through June 2020, recognizing the fluidity of the virus and the response itself. The Brief lays out the constitutional and legislative framework for the response as well as analysis on the constitutional issues that have arisen thus far. These issues are: declaration of emergency powers; rights limitations and violations; consolidation of power in the executive and erosion of checks and balances; and the role of decentralization and autonomy.
The Brief concludes with key take-aways that are of relevance to other countries including how legislative and constitutional mandates and procedures can be used to address different stages of an emergency as it unfolds; how political cultures and levels of trust between people and government before a crisis affect responses; and potential implications of special autonomy arrangements like that in the Bangsamoro on government responsiveness and crisis management.
This Brief was produced as a Special Issue partnership between the Institute for Autonomy and Governance in the Philippines and International IDEA. Written by International IDEA's Senior Programme Officer for Constitution Building in Asia and the Pacific, Amanda Cats-Baril.
Read the Policy Brief.