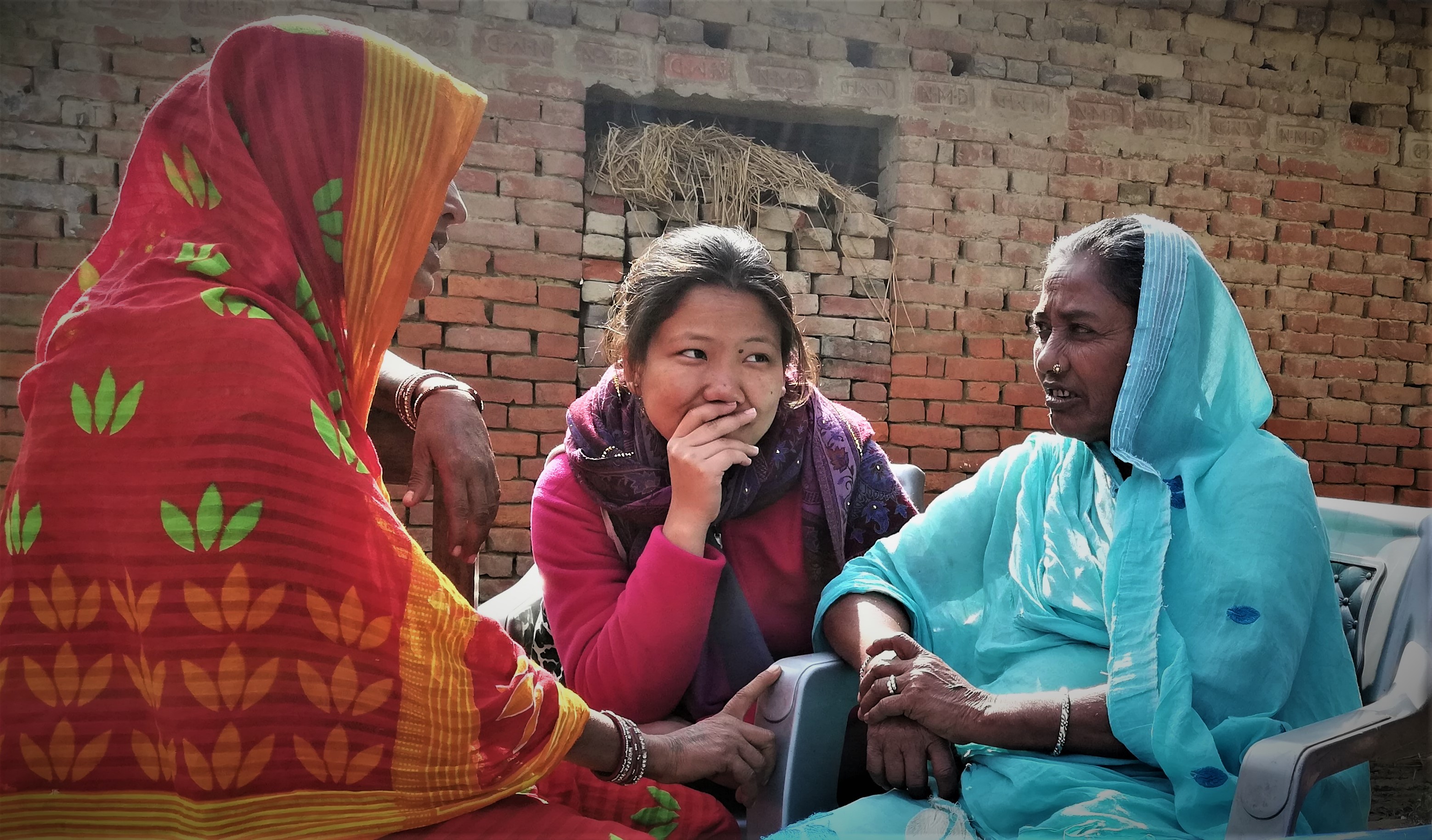 A Coherence Programme mentor talking to female Executive Members of Aurahi, rural municipality province. Credits of the image: International IDEA.
In 2015, the new Constitution of Nepal established a federal system of governance consisting of three spheres of governments —Federal, Provincial (Pradesh, 7) and Local (Palika, 753)— that exercise the state powers within the ambit of the Constitution and other laws.
With the new Constitution and the transition to the federal system in 2017, an opportunity was created to support the political coherence and technical coordination in local governments. A partnership between the Ministry of Federal Affairs and General Administration (MoFAGA), the Department for International Development (DFID, now Foreign, Commonwealth and Development Office or FCDO), and International IDEA co-created the Coherence Programme with the aim of promoting political coherence in local governments through a deliberative decision-making process.
For the past three years, Coherence has been supporting the Nepali federalization process through a unique mentoring (helping hands) approach, amongst others, in promoting democratic local governance.
The Coherence Programme (Phase 2) is the second phase of the partnership between MoFAGA, FCDO, and International IDEA, in operation for a two year period from 2020 to 2022. It builds upon the earlier phase of the Programme implemented from 2017 to 2019. During this period, the Programme extended mentoring support to selected local governments through a team of young mentors to help elected representatives better understand and discharge their roles and responsibilities. Further, it also attempted to support Nepal's federalization process by interpreting and assessing the wider implications of the Constitution and other key laws relating to federalization and simplifying these into easily accessible resource materials on local governance.
The Coherence Programme aims to build a common understanding of democratic local governance through political deliberation, its concepts and practices among national and sub-national stakeholders. You can find more information about this programme and International IDEA´s work in Nepal on its updated programme brief: The Coherence Programme II.