This publication is only available in electronic format
ISBN:
978-91-7671-016-6 (Print)
The use of social media during elections has increased dramatically in recent years.
Electoral management bodies (EMBs) have noted stakeholders' increasing reliance on social media throughout the electoral cycle, but have also voiced concerns about the potential use of social media to spread hate speech, misinformation and rumours.
As a first step towards addressing these concerns, International IDEA has produced guidelines for the development of a social media code of conduct for elections.
This publication provides general guidance for EMBs and other stakeholders seeking to reach agreement on a code of etiquette for the publication and dissemination of election-related news and information via social media.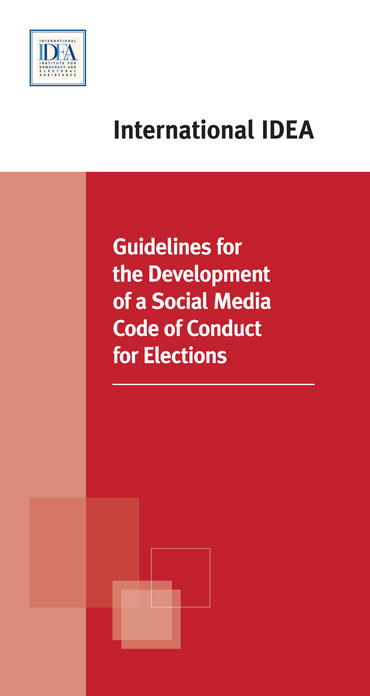 Contents
Introduction
1. Definitions
2. Model Code of Conduct
3. References and further reading
Acknowledgements
About the author
About International IDEA