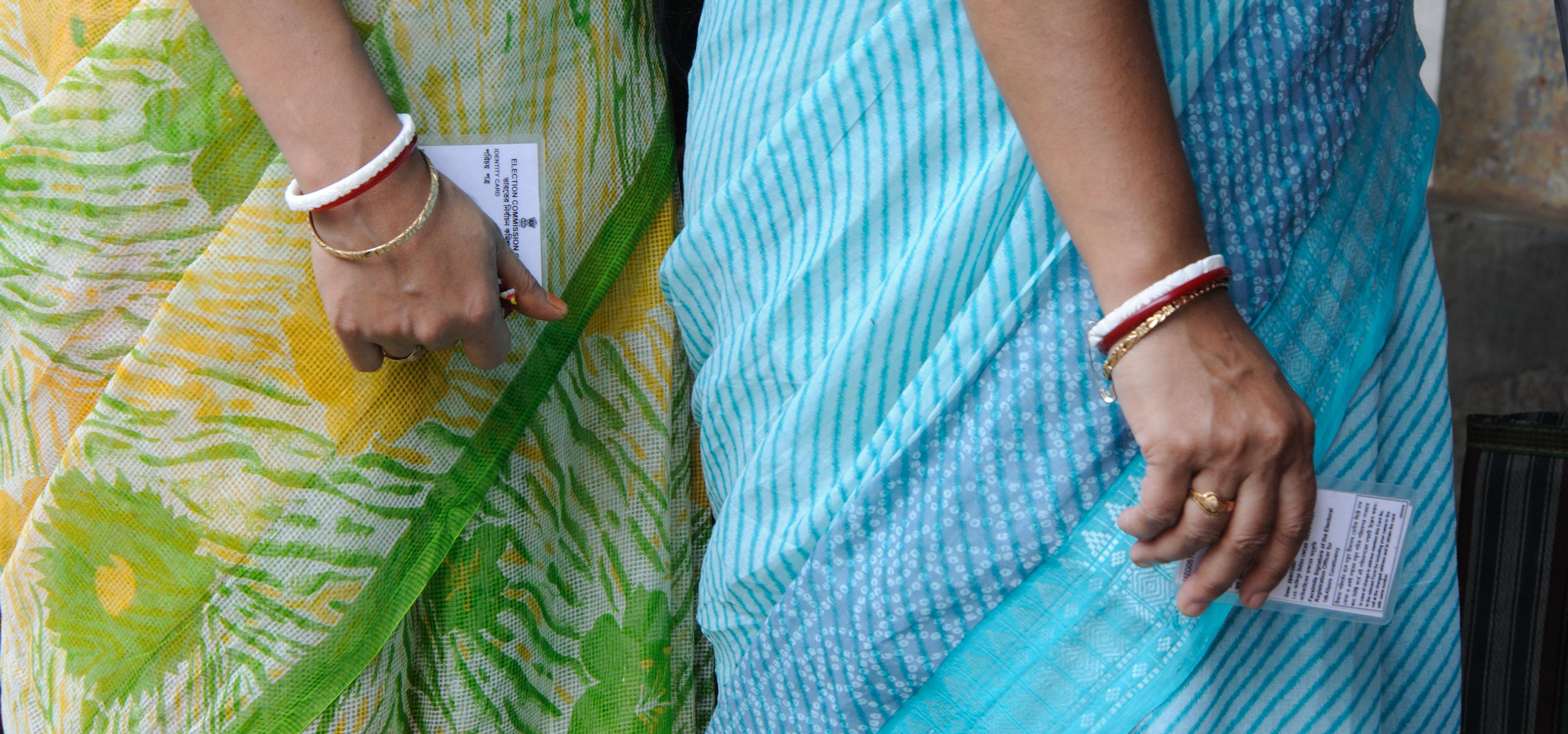 Voting ends Image: Al Jazeera English
No voice should be left unheard. No one should be left behind. No one should be subject to any form of exclusionary rhetoric. For democracy to be sustainable, International IDEA believes that democracy should allow each and every citizen to participate in political processes and represent their interests and concerns. Substantial evidence points to the exclusion of marginalized and minority groups from political decision-making as a key factor in both political and civil conflict and instability, which in turn affects democratic transition or consolidation.
Democracy is dependent on the participation and representation of all citizens in democratic institutions and processes. These institutions and processes include election management bodies and elections, constitutional bodies and constitution-building processes, political parties and parliaments.
Underpinning all this is political inclusion. This is the idea that every citizen, regardless of class, age, gender, sexual orientation, ability, group, culture and ethnic or religious background, should have an equal right and opportunity to engage with and contribute to the functioning of these institutions and processes.
International IDEA attaches a lot of importance to ensuring inclusive political participation and representation through knowledge sharing. Thus, our second quarter newsletter focuses on political inclusion for sustainable development. In his video message, Secretary-General Yves Leterme emphasizes this further. He highlights his perspective on the challenges at hand and the work International IDEA is doing.  
Working to achieve political inclusion is fraught with challenges. Foremost amongst these is the increasing difficulty by which the needs and aspirations of citizens can connect with accountable and representative political institutions. Democratic institutions and processes are often mistrusted. Some citizens, meanwhile, are not interested in voting or joining in a political party. This is because they see no difference with who is in power. They think their voices will not matter or have an influence on how political institutions will act.
Secondly, inequality of opportunity persists worldwide. Not all citizens in society are represented in policy discussions and many feel marginalized. For example, women, who constitute over 50 per cent of the world's population, continue to be under represented as voters, political leaders and elected officials. Democracy cannot truly deliver for all of its citizens if half the population remains excluded from the political arena.
Finally, in some cases, access to political institutions is not available or even feasible because the frameworks or modalities for inclusive citizen involvement and engagement are not being implemented or are simply not in place. International IDEA has learned from the work of its global programme and country offices that identifying these barriers and learning from peers can affect policies.
In the video, Political Inclusion Journeys, we follow the trajectories of Lesbian, Gay, Bisexual, Transgender and Intersex (LGBTI) groups in Malawi and Nepal in their efforts for political inclusion in their countries. In "Is public funding effectively increasing women's political participation?", we look closely at how money in politics hampers women's political participation.
International IDEA's experiences in the field are highlighted in the cases of Côte D'Ivoire, Nepal and Paraguay. In particular, these cases highlight efforts at advancing women's political participation and representation, and ensuring balance between women and men.
While advocating for political inclusion for sustainable democracy is not easy, there are ways by which we as citizens can do our part. This can begin by just being aware of the challenges. This then allows you to give space for all voices to be heard and included in your day-to-day activities. Every action counts. Your action matters to us.