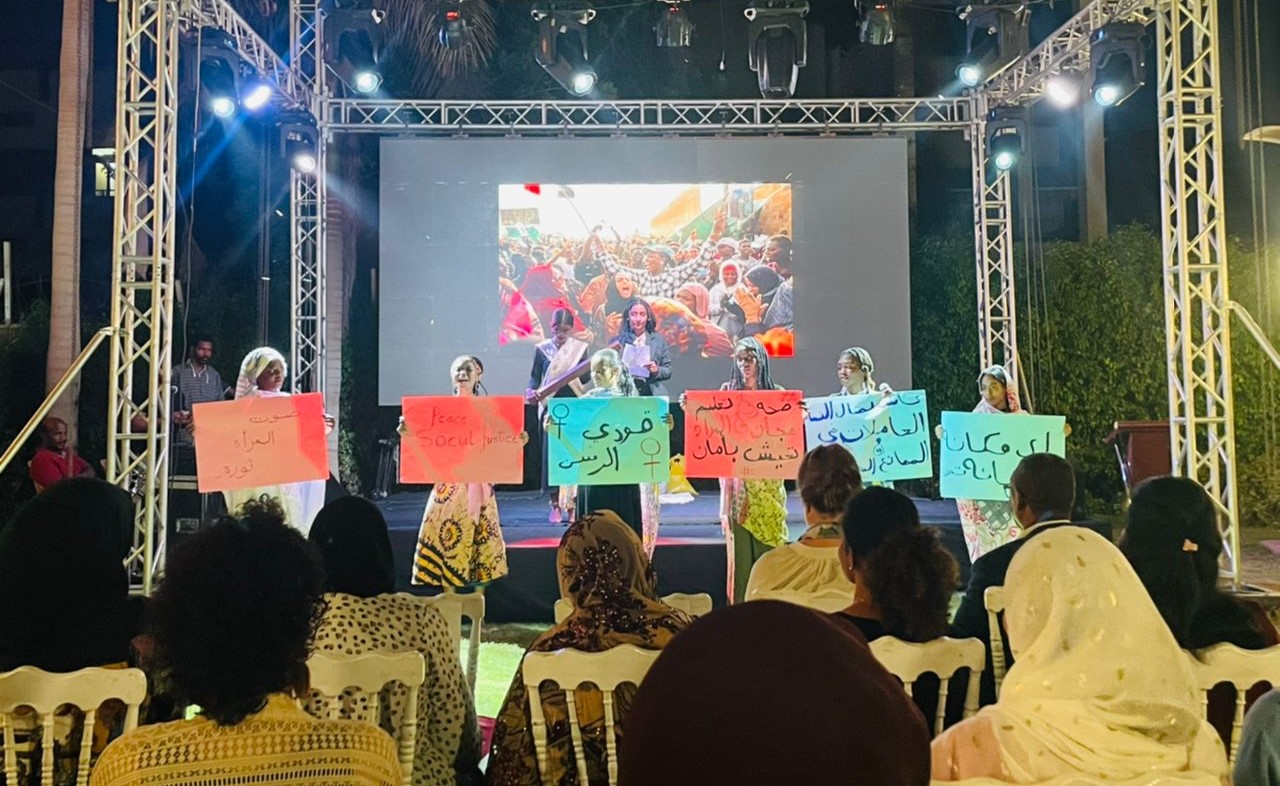 International IDEA Sudan's programme celebrated the graduation of the first batch from the Young Women Democracy Academy (YWDA) on 9 August 2022. The event took place in the International IDEA office, and it was attended by the Swedish Ambassador to Sudan, Signe Burgstaller, who gave the opening remarks.  Members of the Sudanese civil society and academia and people of interest were also present at the event.
The Young Women's Democracy Academy (YWDA) is a three-month academy dedicated to empowering young women with the knowledge and skills necessary to enhance their political participation. The first cohort of the academy consists of 25 young women from diverse backgrounds accepted from more than 100 applicants. YWDA consists of a combination of academic modules and workshops to offer both high-quality education and an opportunity to gain practical skills and strengthen gender analysis. Whether participants are interested in political parties, movement building, or running for office one day, the YWDA offers a space to explore and strengthen these interests from a gender perspective in an open and intellectually stimulating learning environment. After completing this rigorous programme, the graduates are expected to be better equipped for political leadership.
Based on World Bank statistics, the median age in Sudan is 19.7. Forty-one per cent of the country's total population is under the age of 15. To put it in perspective, the median age in Japan is 48.4 as of 2020. This makes Sudan one of the youngest populations in the world. The youth of Sudan, especially the age group between 18-24 were instrumental in the revolution which toppled the authoritarian regime of Omar Al-Bashir. Their uncompromised commitment to change earned them their place at the discussion table. 
International IDEA works with Women of Sudanese Civic and Political Groups (MANSAM) represented by Al-Alag Press Service. The project was made possible with generous support from the Embassy of Sweden in Khartoum.
The success of the academy and the positive feedback received from the participants and other stakeholders reinforce our initial plan to continue organizing the academy and further develop it to equip young Sudanese women with the skills and knowledge they need to become catalysts for women´s political participation.