Back to overview
Engaging the youth in Bangladesh: A showcase of the Youth Democracy Academy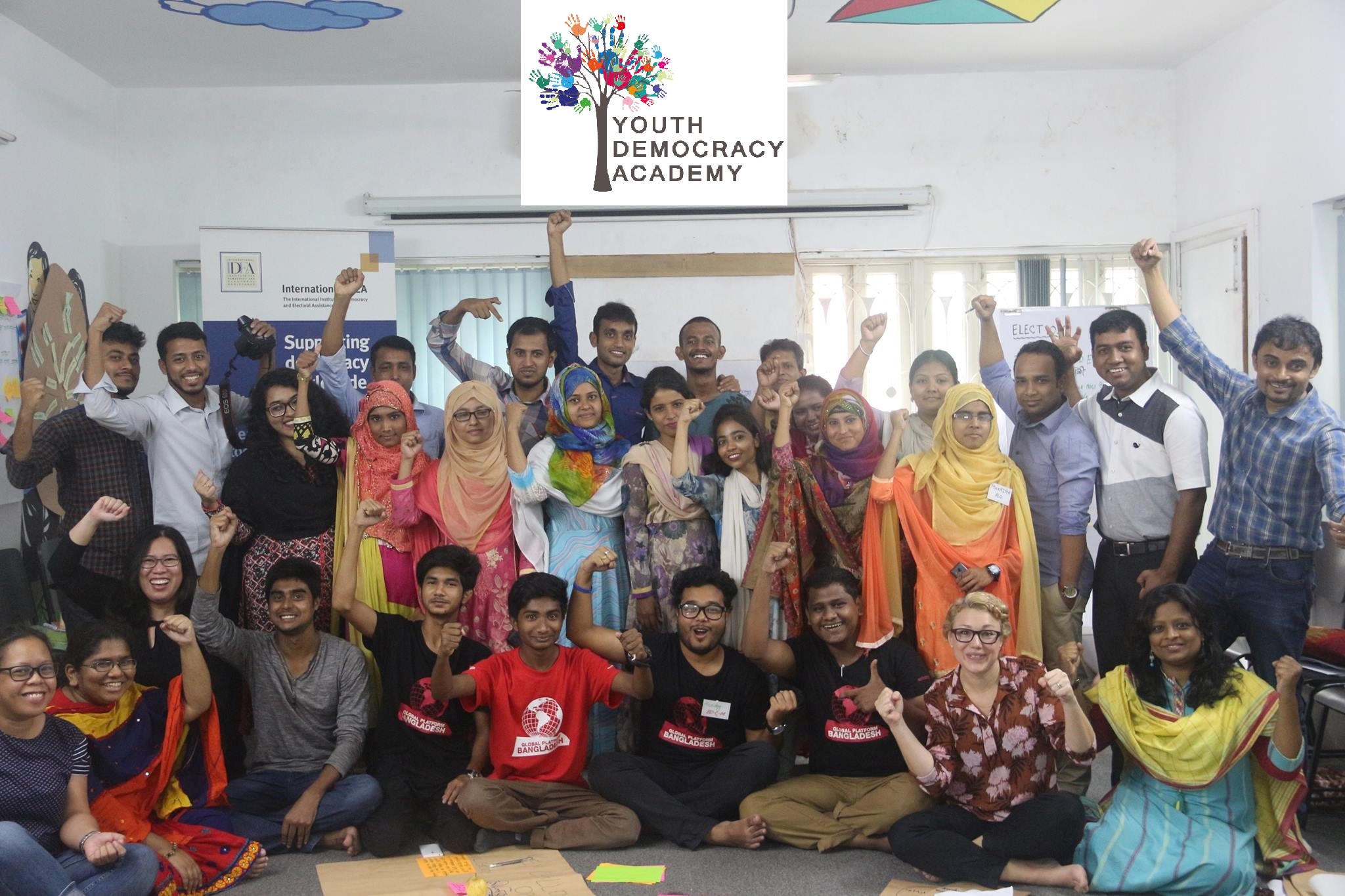 Participants of the YDA Showcase Workshop in Dhaka, Bangladesh. Photo credit: of ActionAid Bangladesh.
As with many young people across the world, youth in Bangladesh are mobilizing to create innovative ways to better engage with politics and their political realities. From participating in organized political parties, social movements and civil society, Bangladeshi youth are striving to ensure their voices and needs are being heard at all levels.
In order to support young people in this, and to ensure they have the tools needed to effectively contribute and lead their democratic processes, International IDEA and ActionAid Bangladesh showcased International IDEA's Youth Democracy Academy in Dhaka on 8-9 May 2018.
The Youth Democracy Academy is an 11 module, adult participatory learning curriculum that explores all democratic institutions and processes and builds the skills and knowledge of the participants. On the completion of the classroom component of the programme, participants are placed in a paid internship programme where they can put their new knowledge and skills to use and begin their career paths. The Academy has been successfully run in Tunisia and with the feedback from that pilot incorporated, it is now finalized with its implementation expanding more globally.
International IDEA and ActionAid Bangladesh are both committed to empowering young people to contribute to their democratic realities, the two organizations decided on an initial partnership to showcase the Academy and get input on its use in Bangladesh. This workshop therefore brought together young men and women of various backgrounds between the ages of 18-23 from across the country. The 23 youth participants represented partner institutions and core volunteers of the Global Platform Bangladesh (GPB)—the Youth Capacity Development Hub of ActionAid Bangladesh—and all had experience working on democracy and governance at the local level.
The workshop was designed in order to begin a long-term path towards building knowledge and skills on democratic institutions and processes for the young participants, and to listen to their assessment as to whether such a programme would be relevant in the Bangladeshi context. A secondary consideration was the beginning of a network of active youth from all parts of the country.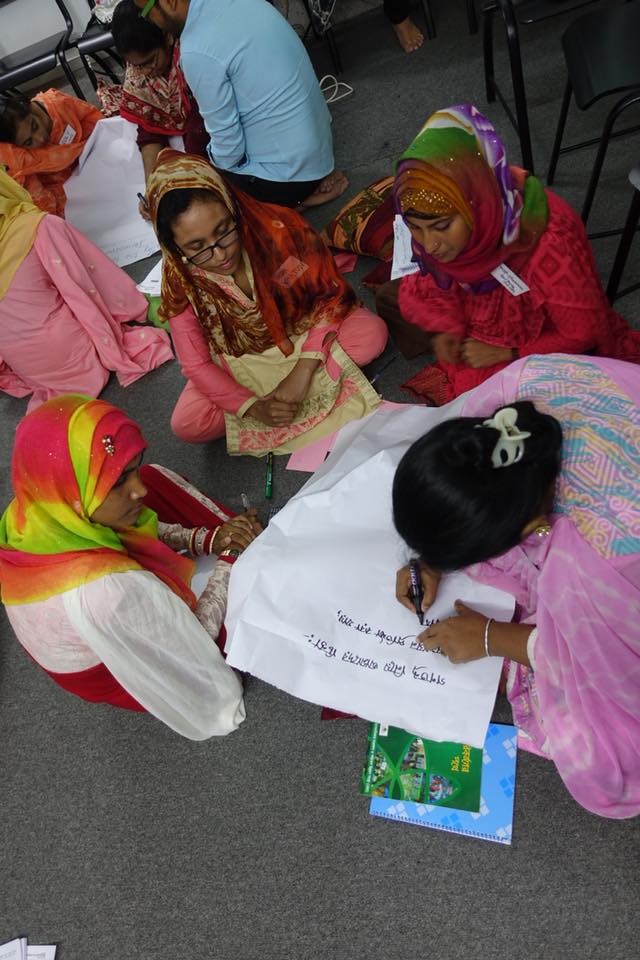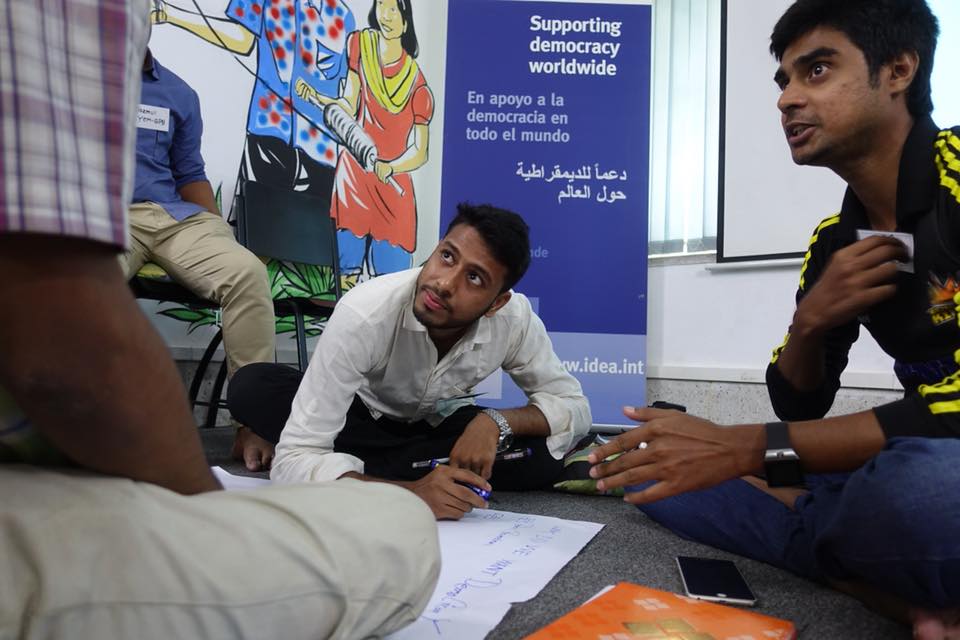 The workshop showcased six selected and customized modules based on their relevance and the needs of Bangladeshi youth. The participants actively engaged in learning and discussing fundamentals of democracy, democratic governance, executive and public administration, local government, elections, civil society and citizen engagement. Aside from learning elements and values of democracy, the young participants also got to sharpen their practical skills such as public speaking, media interviews, writing and research.
In their discussions, the participants identified some possible action points in order to push their advocacies, including the suggestion of a youth advisory panel to facilitate policy formulation and amendments of existing laws to be more youth inclusive.
Over the course of two days, it was evident that there is thirst for knowledge and skills among the young Bangladeshis. The workshop reflected their basic understanding of democracy, but it also validated their ardent wish for more avenues and opportunities to increase their learning and exercise their political rights. This somehow reflects the young and fragile return of democracy to Bangladesh.
Based on the feedback of the young participants, the Youth Democracy Academy has a great potential for implementation in Bangladesh—avenues that will continue to be explored by International IDEA and ActionAid Bangladesh.