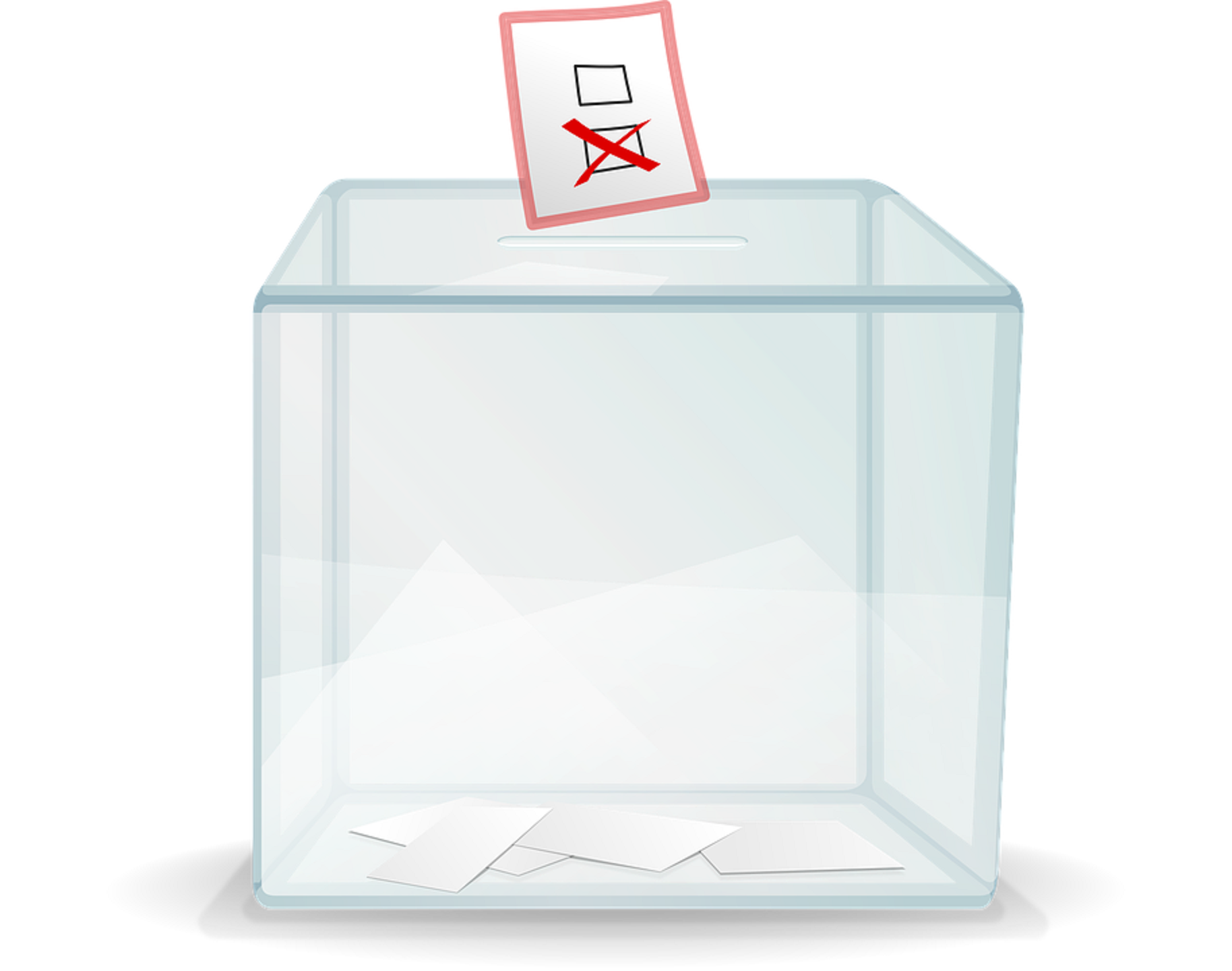 Ballot Box. Image credit: Pixabay
The efforts of Paraguayan President Horacio Cartes to reform the Constitution, to authorize immediate re-election so that he could aspire to a second consecutive term, have recently provoked a serious political crisis that has yet to subside completely, despite the recent announcement (last April 17), express and in writing, in which Cartes stated that he will not be a presidential candidate for the 2018-2023 term. (Read this Commentary in Spanish)
Regrettably, this is not an isolated event. In Bolivia, in 2015 President Morales declared himself a "slave of the people" and supported a reform promoted by the Congress (where he has a majority) authorizing him to run for president one more time in 2019. However, his objective was thwarted, for he lost the referendum held in February 2016. Despite this defeat, Morales has once again expressed his desire to continue seeking mechanisms that would enable him to aspire to a new term.
These two cases are part of a regional trend in favor of re-election that has been picking up steam. In effect, while Latin America came into democracy (in the context of the Third Wave) with a clearly anti-re-election bias, the situation changed as of the 1990s. The first wave of reforms provided for immediate re-election and was given impetus by Alberto Fujimori in Peru (1993), Carlos Menem in Argentina (1994), and Fernando Henrique Cardoso in Brazil (1997). Subsequently, several other presidents introduced similar reforms to keep themselves in power. A second wave of reforms, led by Hugo Chávez, was aimed at moving from immediate re-election to indefinite re-election; in 2009 Chávez was the first president to succeed in passing a reform of this type.
Any number of experiences relating to re-election unfolded in 2014 and 2015. In the Dominican Republic, immediate re-election was re-established in 2015, allowing President Danilo Medina to run again in the May 2016 elections, and to be re-elected. Two other countries moved in "extreme directions." In 2014 Nicaragua eliminated the constitutional impediment that had existed, allowing indefinite re-election. In November 2016 Daniel Ortega was re-elected for the second consecutive time. Colombia, moving in the opposite direction, at the initiative of President Juan Manuel Santos, prohibited presidential re-election in 2015. In Honduras, in early 2016 the Supreme Court declared the articles of the Constitution that prohibited presidential re-election to be inapplicable, thereby making it possible for the current President Juan Orlando Hernández to seek his consecutive re-election in the elections to be held next November. One should also note the case of Ecuador, where President Rafael Correa supported a constitutional reform aimed at allowing indefinite re-election (which was approved in 2015), even though he decided not to run for re-election in the February 2017 elections.
As a result of all these reforms, at present 14 of the 18 countries of the region allow for re-election, albeit with various modalities: non-consecutive (Chile, Uruguay, Panama, Peru, Costa Rica, and El Salvador), consecutive (Argentina, Bolivia, Brazil, Dominican Republic, and Honduras), and indefinite (Venezuela, Nicaragua, and Ecuador). Only Mexico, Guatemala, Paraguay and Colombia do not allow for presidential re-election.
Re-election (especially in its consecutive or indefinite modality) is much sought-after by Latin American politicians as it is very effective for staying in power. Accordingly, all the reforms in favor of consecutive or indefinite re-election were promoted from positions of power to directly and immediately benefit the proponent of the reform. From 1978 to date, only one president who amended the Constitution to secure re-election did not achieve it, namely Hipólito Mejía in the Dominican Republic.
The comparative experience of the region in recent decades also evidences the major impact of re-election when it comes to staying in power or returning to power. At this time, half of the 10 Latin American presidents in office in South America have come to office via re-election: Tabaré Vázquez in Uruguay and Michelle Bachelet in Chile (alternation), and Evo Morales in Bolivia, Rafael Correa in Ecuador, and Juan Manuel Santos in Colombia (consecutive). Dilma Rousseff was also re-elected in Brazil, but was removed from office by impeachment in 2016.
My opinion: Everything would appear to indicate that in most of the elections to be held in South America in coming years (Chile in 2017; Brazil, Colombia, Paraguay, and Venezuela in 2018; and Argentina, Bolivia, and Uruguay in 2019) re-election in its various modalities will continue to be relevant. To date, several former presidents have already announced their desire to attempt to return to power (Sebastián Piñera in Chile, Lula da Silva in Brazil) or to remain in power (Evo Morales in Bolivia). No doubt the new economic, social, and political-electoral cycle the region is experiencing will have an impact on re-election, as it has already been having an impact on second-round elections. As a result, for the first time 60% of the current presidents in South America had to go to a second round to get elected, in several cases by very slim margins.