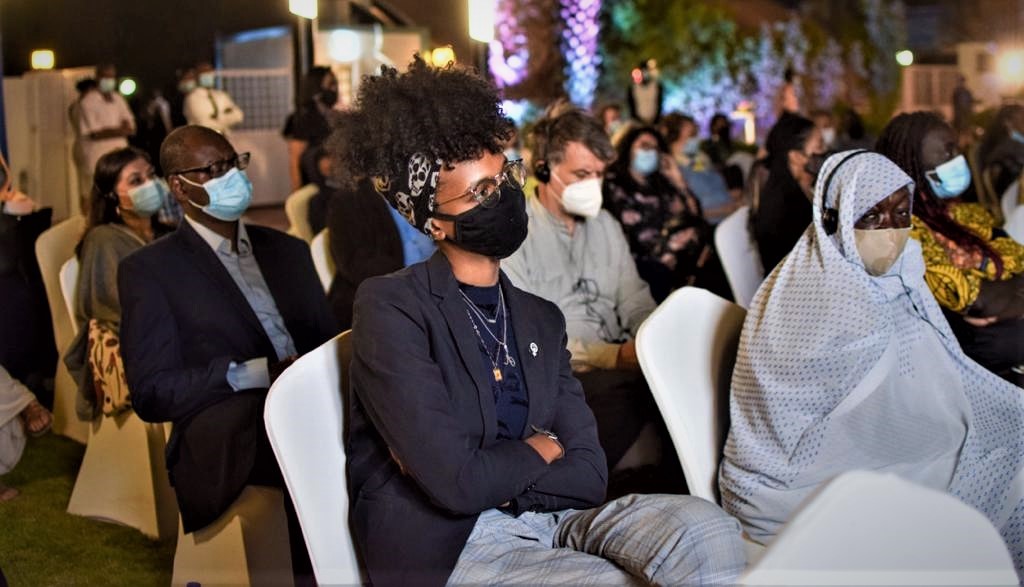 Gender Equality and Women's Political Empowerment is an integral component of International IDEA's Sudan Programme. Through this component, Sudan Programme seeks to support initiatives aiming at enhancing women's political participation and representation and to ensure that the civil society, especially women's groups, and the media advocate and promote broad participation in every aspect of the transitional process.
International Women's Day offered a great opportunity for International IDEA to highlight its work in relation to gender equality and to reaffirm its commitment to women's political participation and representation.
International IDEA Sudan programme ended the month of March by hosting an event to celebrate and highlight the different forms of women's political participation in Sudan, both in the formal and informal arenas. The event highlighted multiple stories of Sudanese women, selected for their reflection on the overall state of women's political participation, including the opportunities and associated challenges. Additionally, the event provided a platform to enhance public awareness of how women's political participation has transformed and influenced political systems and policy agendas in Sudan.
The event started with a keynote speech by International IDEA Sudan's Head of Programme, Sami A. Saeed, who reiterated International IDEA's strong commitment to supporting women around the world to access their full capacity of participation in public affairs.
There were two main segments to the event:
1. One hour of discussions with a panel of prominent Sudanese women rights activists about political participation
The panel brought together three women from diverse backgrounds to discuss, through their experiences, the drivers and challenges of women's political participation.
2. Screening of a short documentary on Women's Political Participation
The documentary film is a short-inspiring stories of participation. The documentary featured Dr Sami Saeed, International IDEA's Head of Sudan Programme, discussing the main concepts of political participation and why it is important to expand our understanding of political participation beyond mainstream political activity. It also featured one of the researchers of International IDEA's reports on women's political participation to highlight International IDEA work on knowledge products and publications. The main message of the documentary is: It is the small acts of participation that make up the collective efforts of resistance that consequently create impact, influence public policies, and transform political systems. Therefore, every form of political participation, small or big, is worthy of celebration.
The event witnessed diverse attendance from Sudan's civil society and government representatives and from the International community in Khartoum. The Swedish Ambassador Signe Burgstaller spoke about the grant from the Swedish Agency for International Development (Sida) to the programme and reflected on the feminist approach of Sweden's foreign policy.
The deputy head of the European Union delegation to Sudan, Daniel Weiss, was also among the guests and presented a keynote speech.