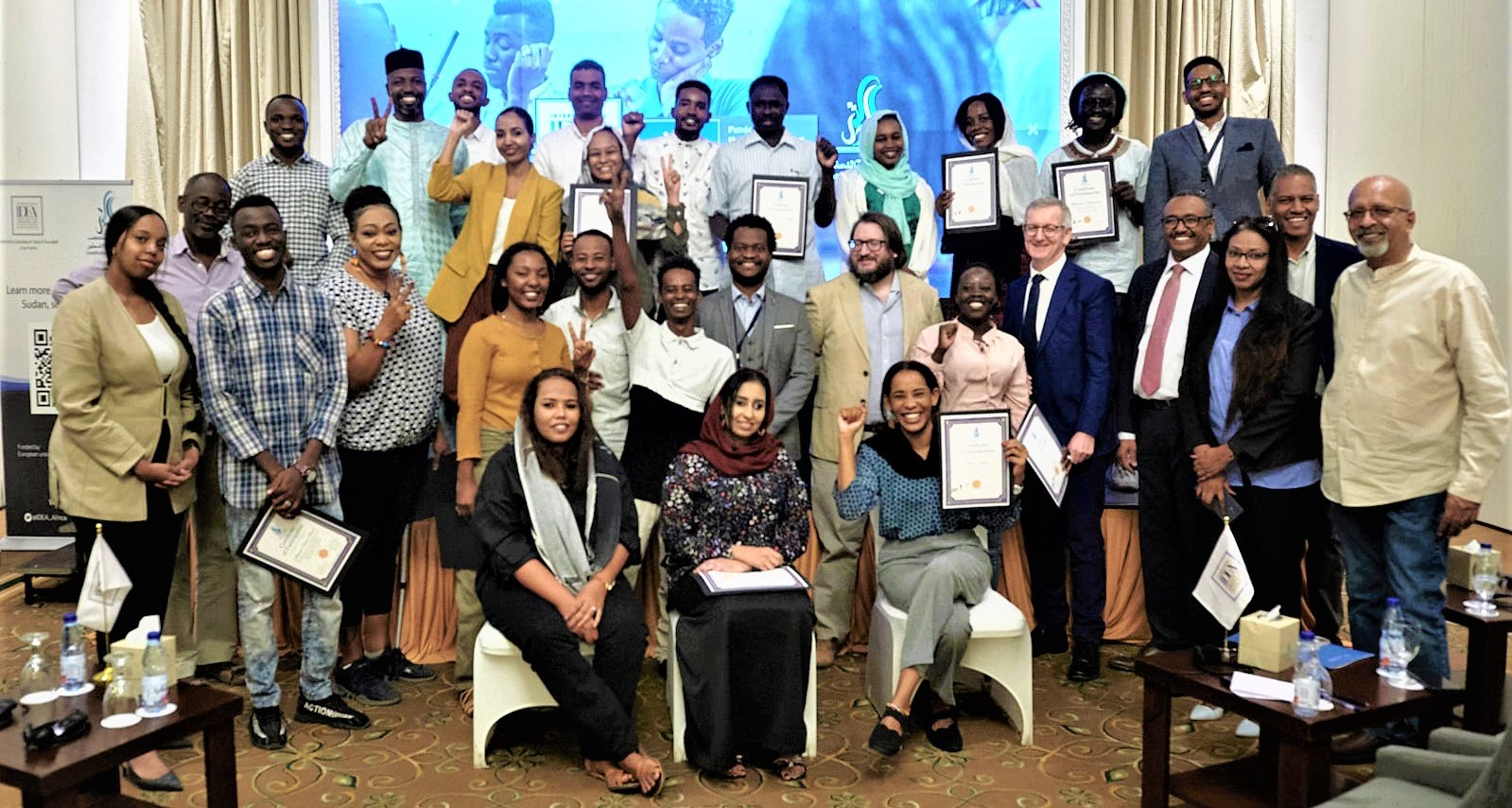 Image credit: International IDEA
The participants of the first Constitution Academy and representatives from the European Union and International IDEA Member States celebrated the completion of the first constitution academy organized by International IDEA Sudan's Programme on 18 November 2022.
The event started with opening remarks by Aidan O'Hara, Ambassador of the European Union to Sudan who reiterated the EU commitment to the democratic transition in Sudan and congratulated International IDEA and the participants on the successful completion of the course work. The Head of Sudan's Programme, Sami Saeed congratulated the participants and the facilitators of the academy on their achievement and renewed International IDEA commitment to support Sudanese youth in their pursue for a peaceful democratic transition in Sudan and awarded the participants with certificates of participation.