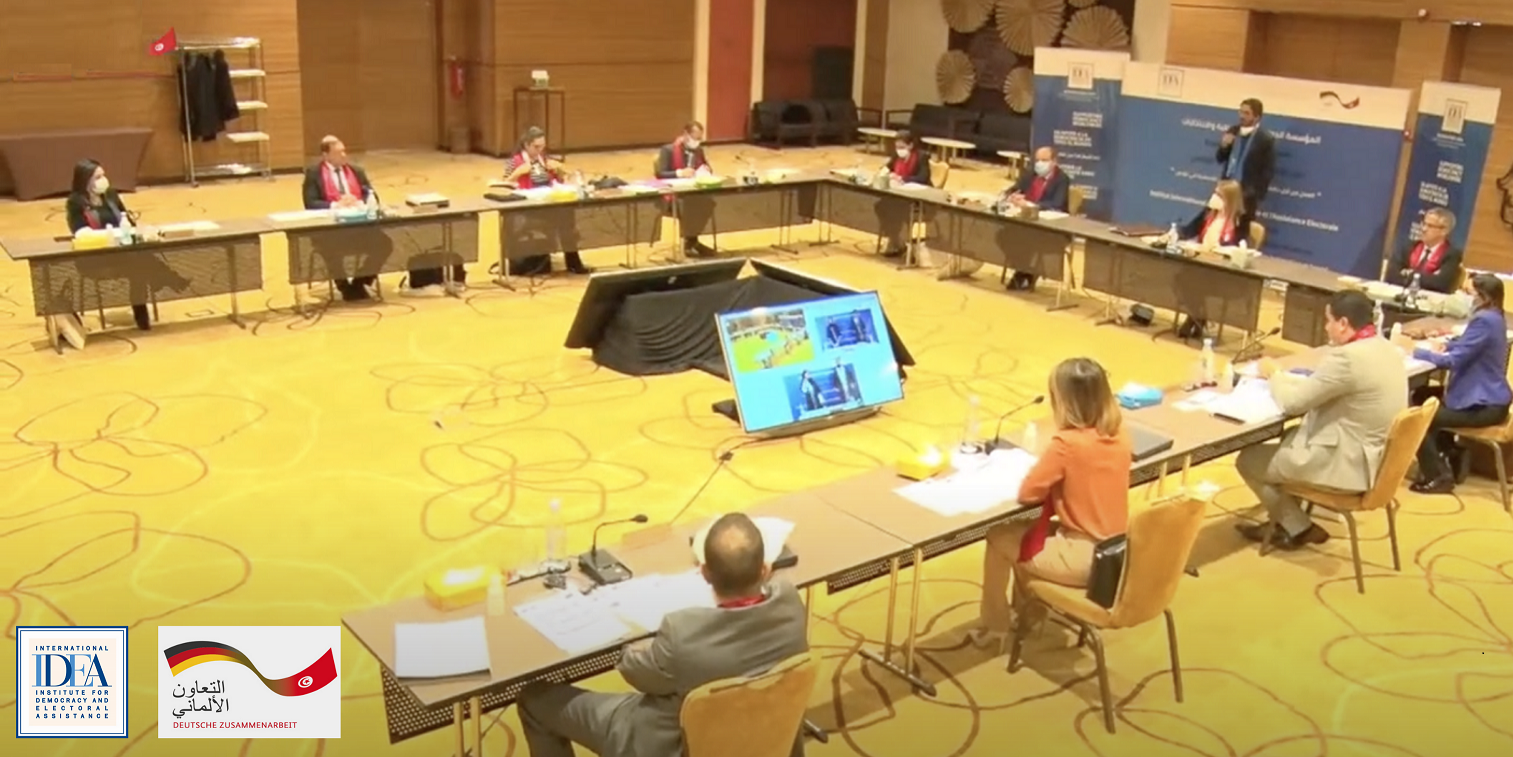 Under the project "Working for a new era in protection of fundamental rights in Tunisia", International IDEA organized a Moot Court Competition that centered around Article 49 of the Tunisian Constitution. This activity was the first of its kind, bringing together law faculties, students and leading practitioners from across the country to engage on cutting edge legal issues, including the application of the principle of proportionality.
After submission of written memoranda, the first oral round of the competition was conducted online on 6 March 2021. Six teams representing six law faculties and institutes participated in the event. Each team is composed of four students, all of which respected gender parity. The teams are coached by professors and lecturers from their respective universities. To preserve anonymity and impartiality, numbers were assigned to each of the teams.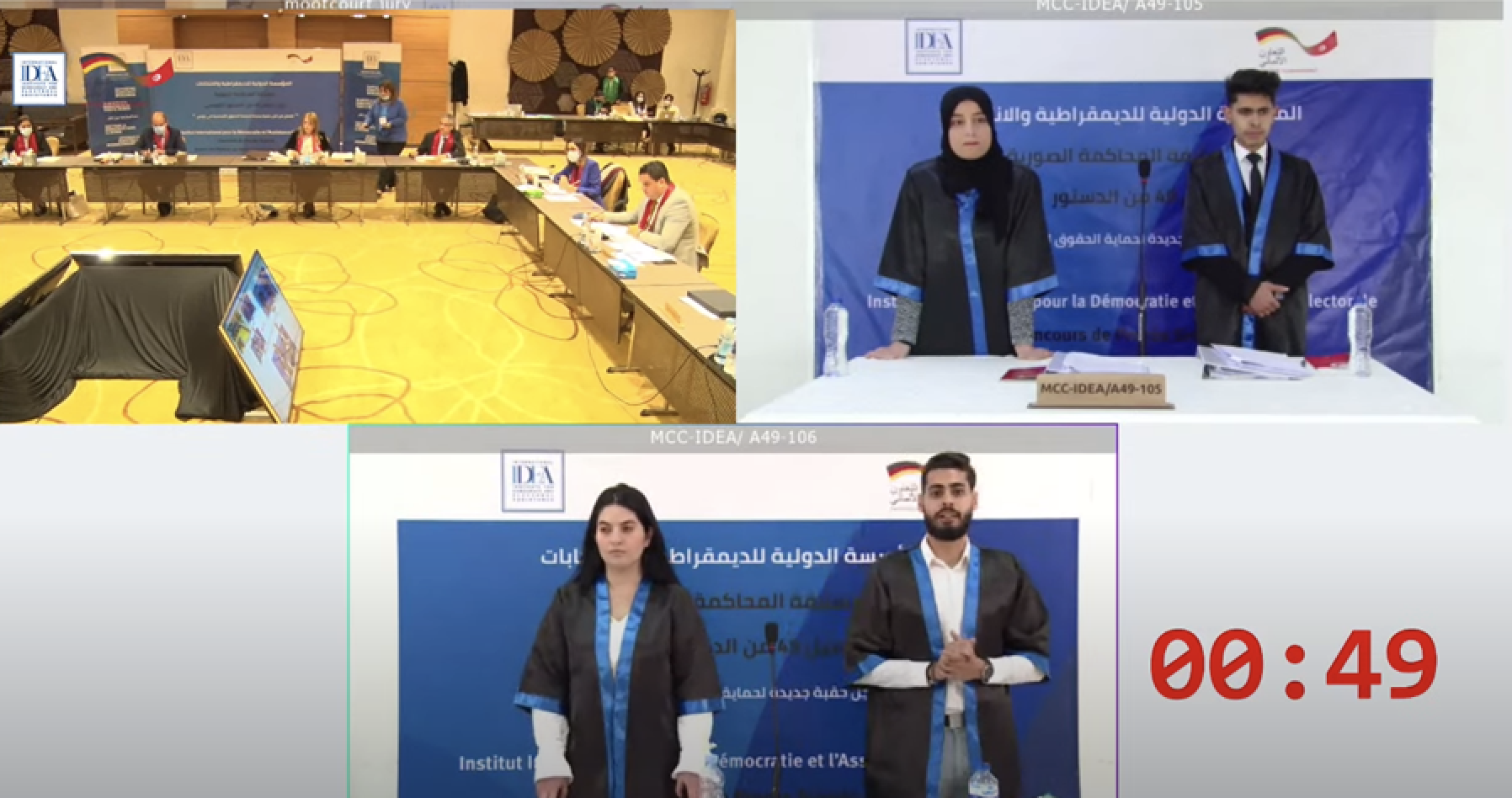 A draw was held online to determine which teams would compete against each other. The draw was carried out in the presence of a bailiff notary.
The students had to plead in front of a jury made up of judges, lawyers, MPs and law professors. The jury was composed of 12 members which hypothetically represent the Constitutional Court. Ms Thouraya Jribi (former Minister of Justice) chaired the session.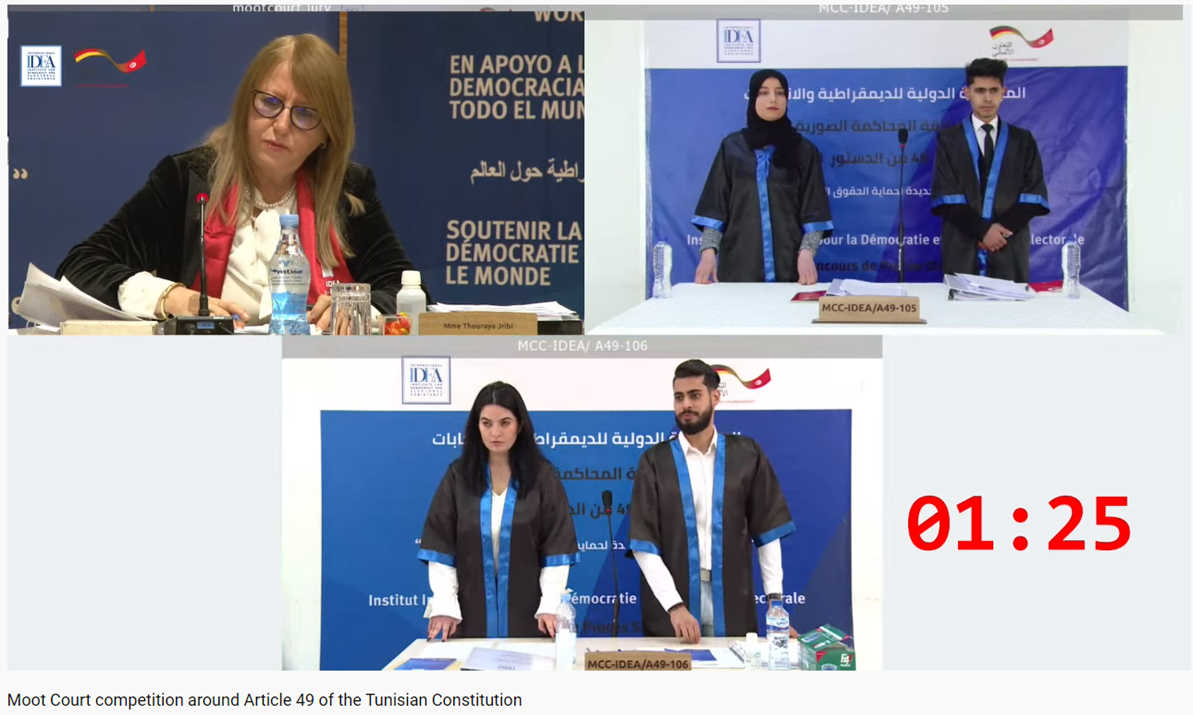 Three rounds were organized, each of which consisted of two matches. Each team had to plead as plaintiff as well as defendant. The students demonstrated great public speaking skills and impressive intellectual abilities.
Three teams were qualified to move on to the second round which will take place on 13 March 2021. The two teams ranked second and third will play the semi-final in the morning. The team that qualifies will play the final with the team that was ranked first in the first round.
Prizes will be awarded to the winners as follows: First Prize, Second Prize, Prize for Best Written Memorandum, Prize for Best Advocacy and Competitive Spirit Prize.
You can watch the first round of the Moot Court Competition around Article 49 of the Tunisian Constitution in two parts.
Tune in here for the Semi-Final and Final rounds this Saturday 13 March. Watch the teaser below: