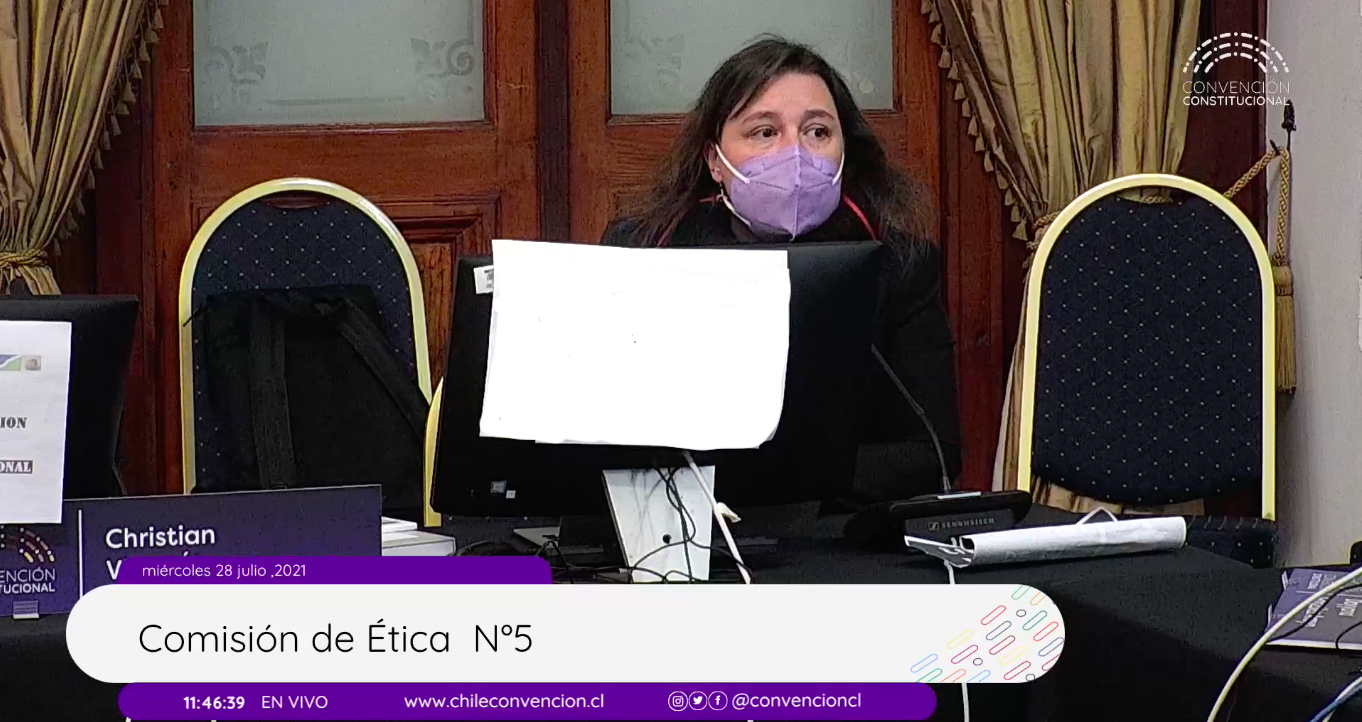 On Wednesday 28 July, International IDEA's Programme Officer in Chile and Southern Cone Countries, María Jaraquemada, participated in a public hearing at the Ethics Committee of the Chilean Constitutional Convention, who is in charge of drafting a proposal on rules related to ethics and integrity.
Este artículo está disponible en español.
In her participation, María Jaraquemada made several recommendations about standards on publicity and integrity, especially related with conflict of interests and lobby, that should rule the work of the Convention and its members, to have proper legitimacy with the public and citizens and safeguarding the integrity of its decisions.
Also, she emphasized on the role of International IDEA in supporting sustainable democracy worldwide, and its previous work and experience supporting and advising on constituent processes around the world and again offered the Convention support to the Chilean process.
In addition, the Constitutional Convention members present at the public hearing responded to various concerns on these matters, some of which were, for example, oriented towards the functioning of these regulations in relation to their territories and groups interested in submitting their proposals and on preventive and immediate actions that could be taken to comply with the standards of integrity.
International IDEA's Programme Officer recommended the creation of external bodies or autonomous and independent instances that could advise on actions that could compromise the integrity of the public function and also the option of asking support to various agencies and entities that can help to make this space more transparent to the public.