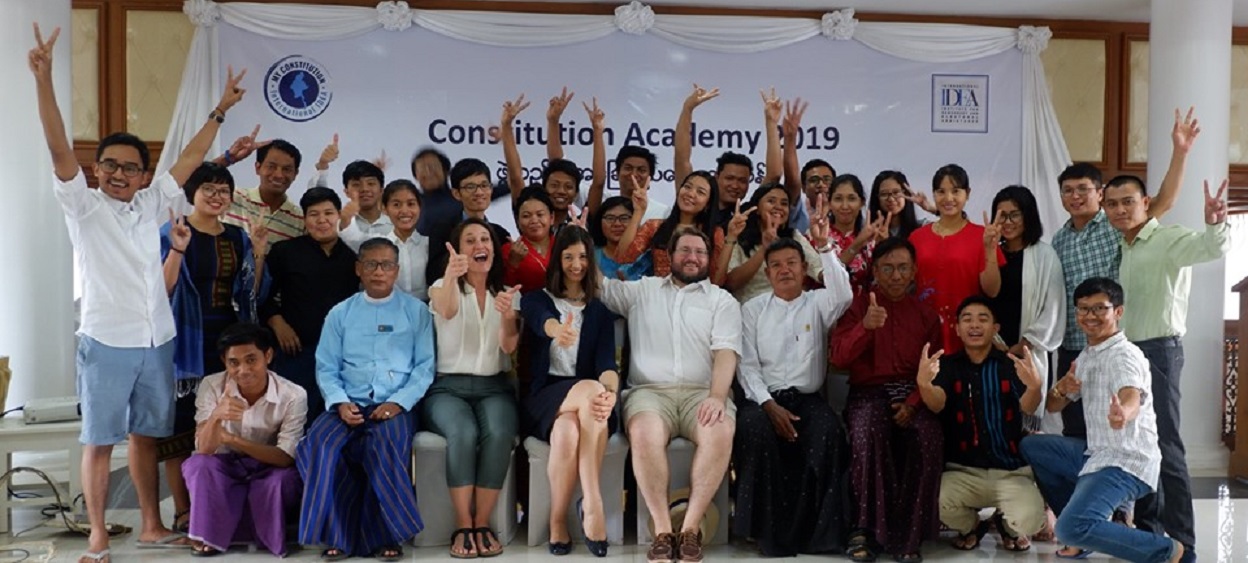 Participants of Constitution Academy June 2019. Image credit: International IDEA
After the success of the first Constitution Academy in 2018, International IDEA Myanmar held its second Constitution Academy last month. The programme took place in Pyin Oo Lwin from 27 May to 4 June 2019.
Naw Janet, International IDEA's Associate Programme Officer for MyConstitution, explained "the ultimate goal of the MyConstitution programme is to promote a home-grown, well-informed and inclusive constitutional dialogue as an integral part of the democratic transition in Myanmar through learning, advocacy and advice to all Myanmar stakeholders."
Over the course of nine days, 26 professionals enhanced their understanding of comparative constitutional law, the history and development of constitutional law in Myanmar, and Myanmar's current constitution building processes and challenges.
Participants' backgrounds ranged from members of civil society organizations, research institutes, political parties, and academia, as well as lawyers and journalists, all of whom had a common interest to contribute to their societies with better constitutional knowledge. One participant expressed the value of the wide-ranging classroom: "It helps build a network across the country for further activities regarding constitutional culture in Myanmar."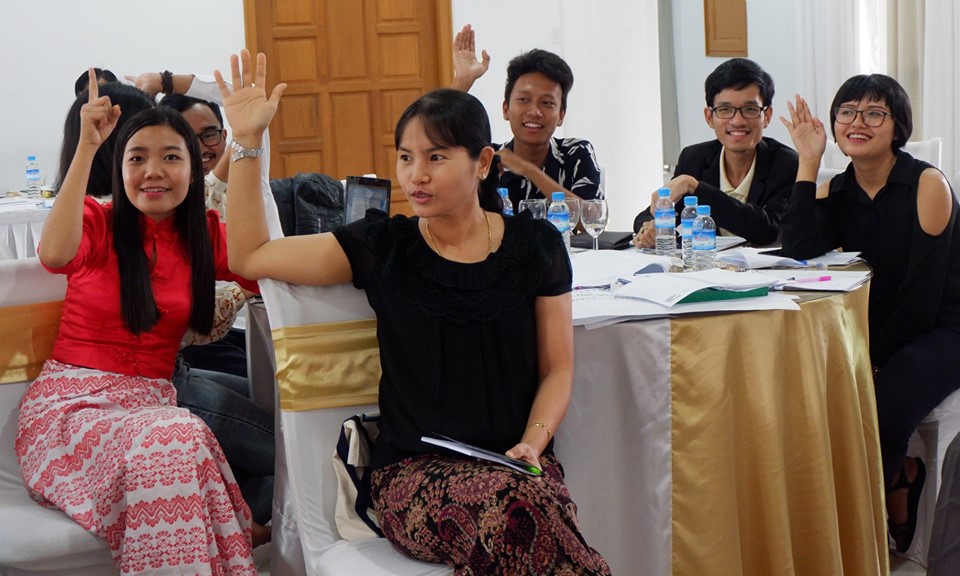 International and national experts led sessions during the day, followed by participant-led sessions in the evening. On the last day, each participant created and presented an action plan aimed to apply the knowledge acquired to their respective fields.
The curriculum sought to broaden perspectives on currently-contested areas of constitutional debate. One participant commented, "I got new knowledge that sub-state constitutions are not necessarily a feature of federalism." Another suggested, "Rather than trying to draft a new constitution, it would be good to […] make enforcement of provisions." The training was supported by resource materials, including research on constitutional modules, developed by International IDEA. These include publications on Self-determination, Constitutional Design for Territorially Divided Societies, Secession, The Fundamentals of a Constitution, The Fundamentals of Constitutional Courts, Substate Constitutions in Fragile and Conflict-affected Settings, Sequencing Peace Agreements and Constitutions in the Political Settlement Process, Federalism, and Constitutional Amendment Procedures.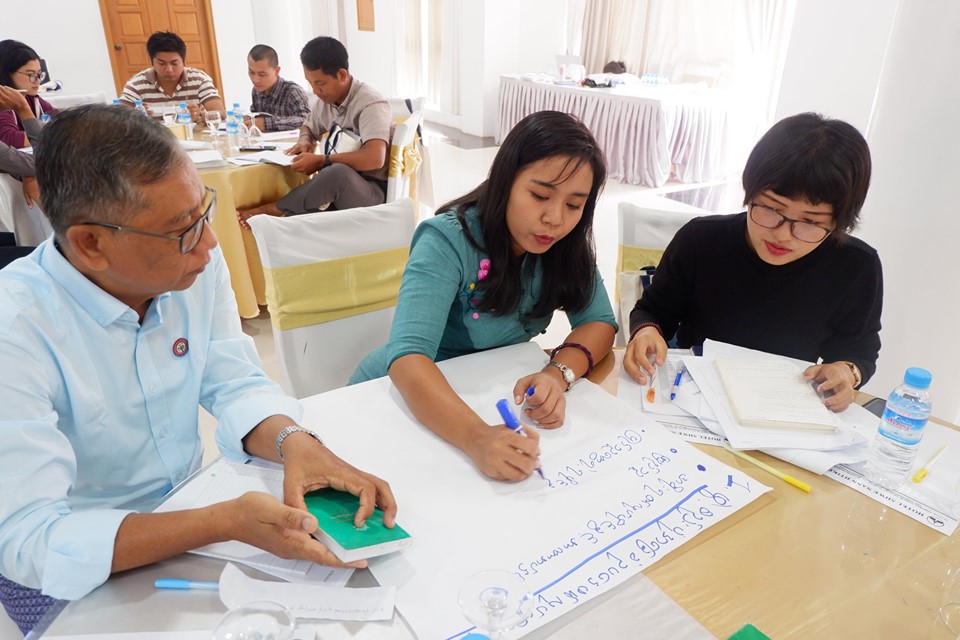 After completing the programme, many felt empowered. As voiced by one participant, "I sometimes thought that I would quit my profession in the field of politics. But after attending this, I am motivated to continue."
Moving forward, the Constitution Academy will be held bi-annually in Myanmar. The next programme will be held in November 2019. The MyConsitution Team is also organizing accelerated constitution academies for specific stakeholders and has already held an intensive set of programmes for journalists. At the enthusiastic request of participants, the programme seeks to organize an alumni network to encourage further learning and connection-building among graduates.