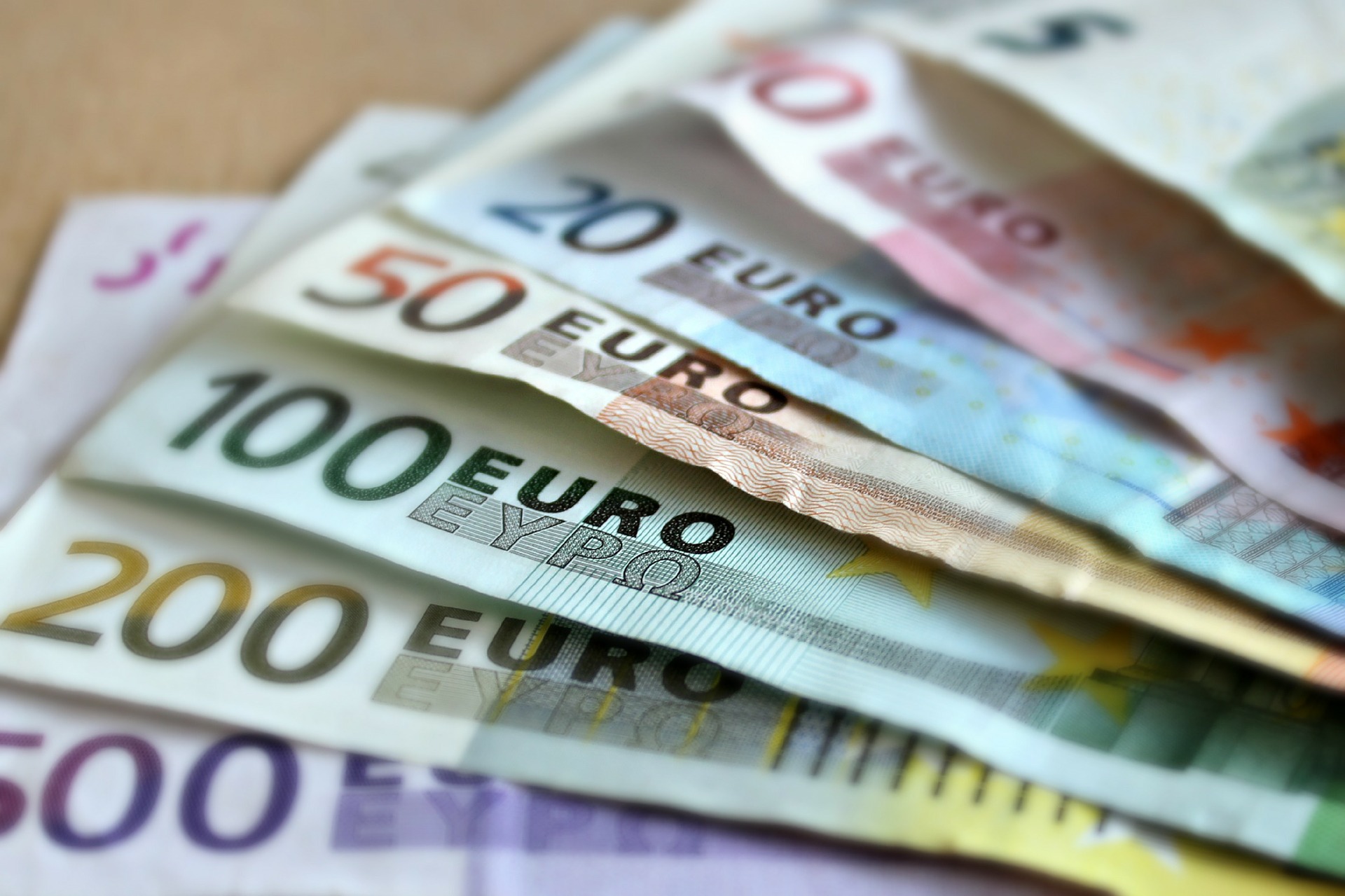 Disclaimer: Views expressed in this commentary are those of the staff member. This commentary is independent of specific national or political interests. Views expressed do not necessarily represent the institutional position of International IDEA, its Board of Advisers or its Council of Member States.
Denmark just announced it will revamping its Financial Supervisory Authority. The news follows weeks of turmoil after a whistle-blower revealed that one of Danske Bank's branches had apparently been aiding customers to launder money and committing other crimes for years, despite previous warning signals the bank had reportedly ignored. The information prompted investigations by the Danish authorities and has extended its review to the United States and beyond as details continue to emerge.
The country finds itself in the eye of the storm precisely in the midst of two major anti-corruption conferences: one that took place last week in Denmark itself, the "International Anti-corruption Conference" by Transparency International. The other one took place a couple of weeks ago in Croatia, "Strengthening Transparency and Accountability to Ensure Integrity" by the Group of States against Corruption (GRECO)—the Council's anti-corruption arm.
The two back-to-back conferences presented two divergent visions of the state of corruption, how to measure it and how to combat it.
In the eyes of Transparency International, Denmark is the golden standard of integrity, continuously ranking high under its Corruption Perceptions Index. Last year the country reached number 2, just after New Zealand.
Yet, Denmark and its Nordic neighbors have been under the eye of GRECO for some time now. The European anti-corruption body has had some harsh things to say about the state of anti-corruption regulations in those countries, scoring poorly in several of its peer-to-peer evaluation rounds.
Most telling were the results of the third periodical evaluation, which in 2010 zeroed in on political funding regulations and how they adhere (or not) to the Council's standards. Denmark was labeled as "globally unsatisfactory" in its implementation of recommendations on party funding transparency, with little progress made ever since.
So, is corruption a problem in Denmark or not?
Perceptions of corruption, which is what Transparency International looks at, are limited by what people see happening. Corruption, however, can go widely unnoticed, especially at the highest echelons of power. Just take the influence of big donors over candidates and their future policy agendas. The index would likely miss that, which is a pivotal entry-point for corruption.
But, in its defense, the index draws from multiple indicators that capture what many people from many walks of life see and experience, which does provide hints about what's going on in the country. The indicators help to paint a pretty close picture, if not a complete one.
GRECO's evaluations, on the other hand, consider how the country's anti-corruption regulations are calibrated. But regulations are just pieces of paper that don't necessarily reflect the country's reality. Even though laws have an intrinsic symbolic value, implementation is what counts.
Moreover, successful anti-corruption measures don't necessarily depend on anti-corruption laws only. From a free media to independent courts, from a stable civil service to a robust social safety net, what makes Scandinavian countries exceptionally good at tackling corruption is the strength of their democracies as a whole. Denmark, for example, scores high on all of International IDEA's Global State of Democracy indices, as shown below. These rate whether the government is representative, fundamental rights are protected, the government has proper checks, and the administration is impartial.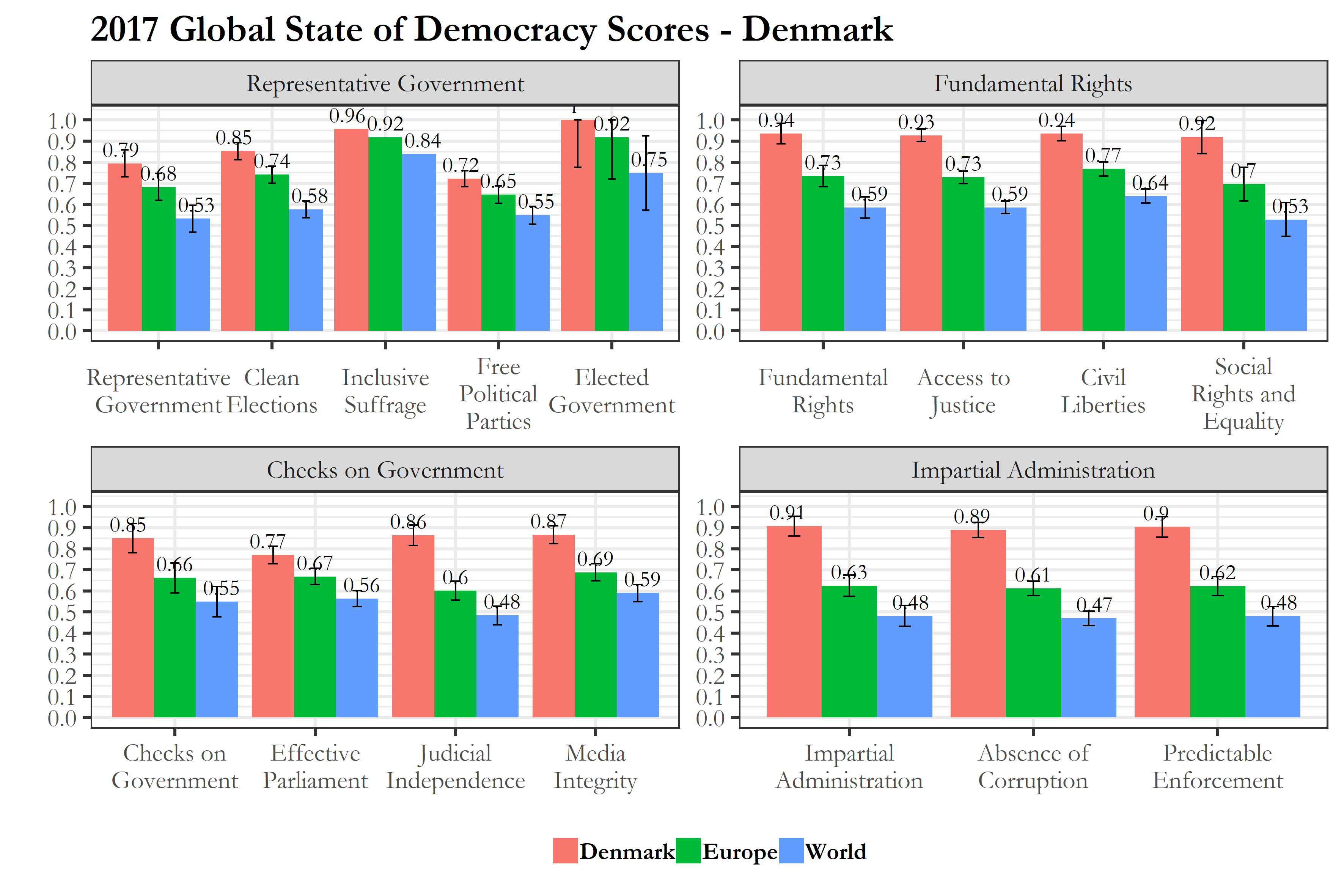 Absent integrity in one of these democratic institutions, there are plenty of checks and balances to compensate. Most of the time at least. The Danish bank's scandal tells us that strong anti-corruption laws are perhaps needed not just when corruption is the norm, but also the exception. And that is where regulations pay off.
Because, while it may be true that corruption is not an important part of Denmark's reality, integrity can't be taken for granted. The risks are real and corruption creeps up when you least expect it. No one should be caught with their guard down.