Back to overview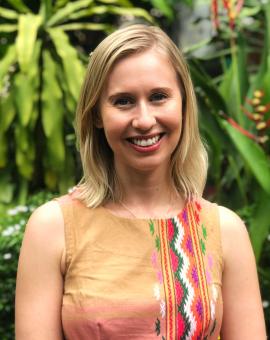 Billie Phillips
Communications Officer
Billie Phillips
Communications Officer
Billie Phillips is a Communications Officer in the Asia and Pacific Region based in Canberra since 2022.
Phillips' work focuses on increasing awareness and visibility of International IDEA's activities and programming throughout the region. She implements the regional communications strategy and provides media support to the Asia and the Pacific team. She analyses media sentiment and drives the creation of content around key issues and publications.
Phillips' previous work experience includes serving as a Public Information Officer for UNHCR, the Refugee Agency, in Myanmar, where she represented the Agency to international press and created content spotlighting protection and programming activities. She has also consulted on communications, advocacy and research for organisations including Oxfam and UNESCO. She is a former journalist with bylines in publications including TIME Magazine and The Diplomat.
Education
BA in International Relations (The University of Queensland), BA in Journalism (The University of Queensland), Graduate Certificate in Environmental Management (The Australian National University)