African Union Conflict and Governance Programme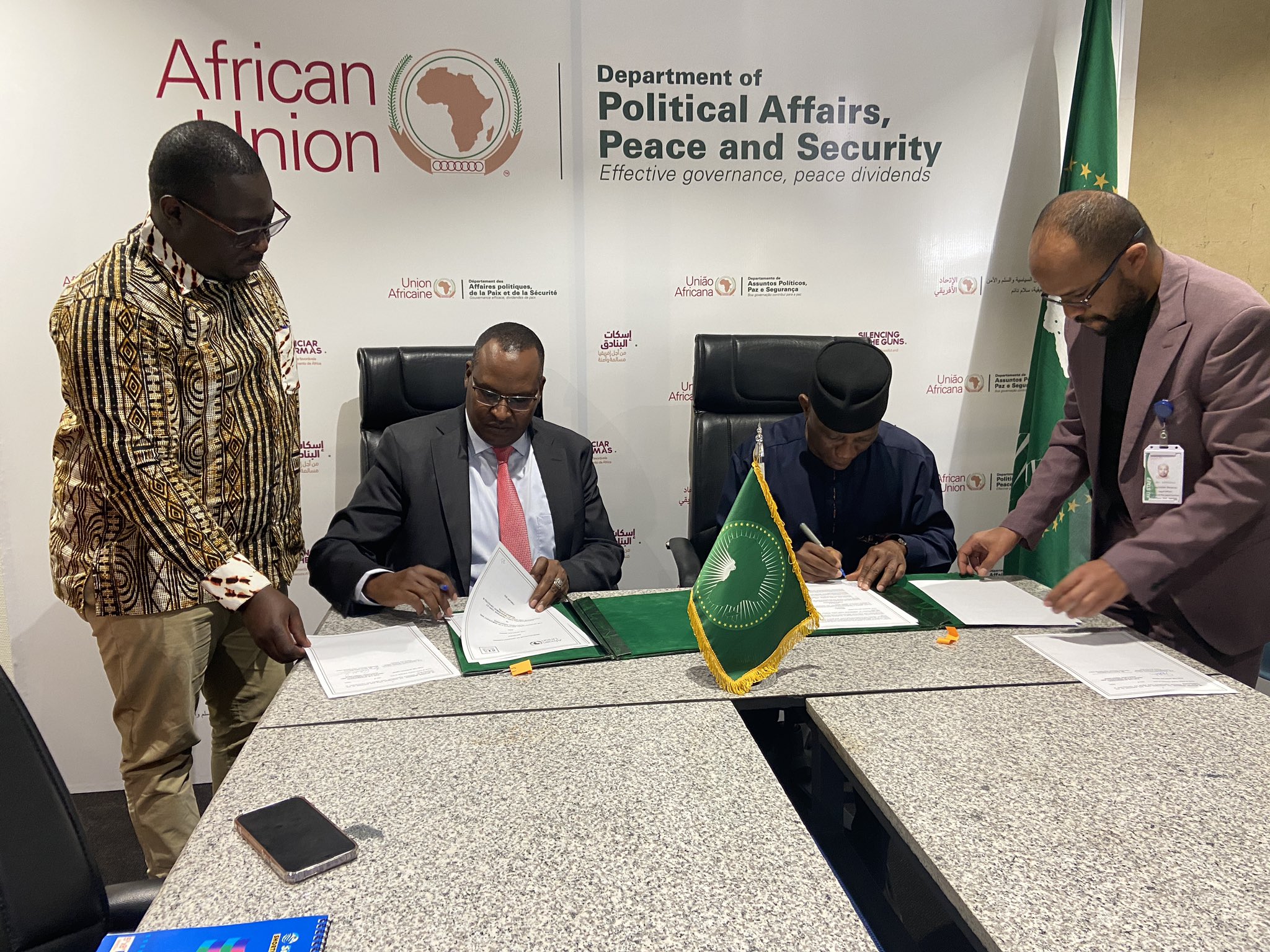 International IDEA AUC
International IDEA Africa and West Asia Programme has signed memorandum of understanding with the African Union Commission (AUC) to support peace and good governance in Africa. It was signed on 20 February 2023 by H.E. Ambassador Bankole Adeoy, African Union Commissioner for Political Affairs, Peace, and Security and International IDEA Regional Director for Africa and West Asia, Roba Sharamo. 
The African Union Conflict and Governance Programme aims to reduce the risk of conflict escalation in countries at risk of political violence in Africa. This objective is in line with the third and seventh priorities of the new African Union Commission to silence the guns in Africa and work against disrespect of constitutionalism, rule of law and exclusion. 
The programme works with the AU Commission Directorate of Governance and Conflict Prevention, Directorate of Conflict Management in the Department of Political Affairs, Peace, and security, and the Early Warning and Governance Monitoring Desks of the Directorate of Conflict Management. The programme extends to policy makers and builds ties with civil society organizations at regional and country levels. The programme also uses International IDEA's  well -stablished relationship to work with selected regional economic communities and mechanisms to advance its goals. 
 
Details
| | |
| --- | --- |
| Donors | |
| Funding / Award amount | 5,000,000 NOK |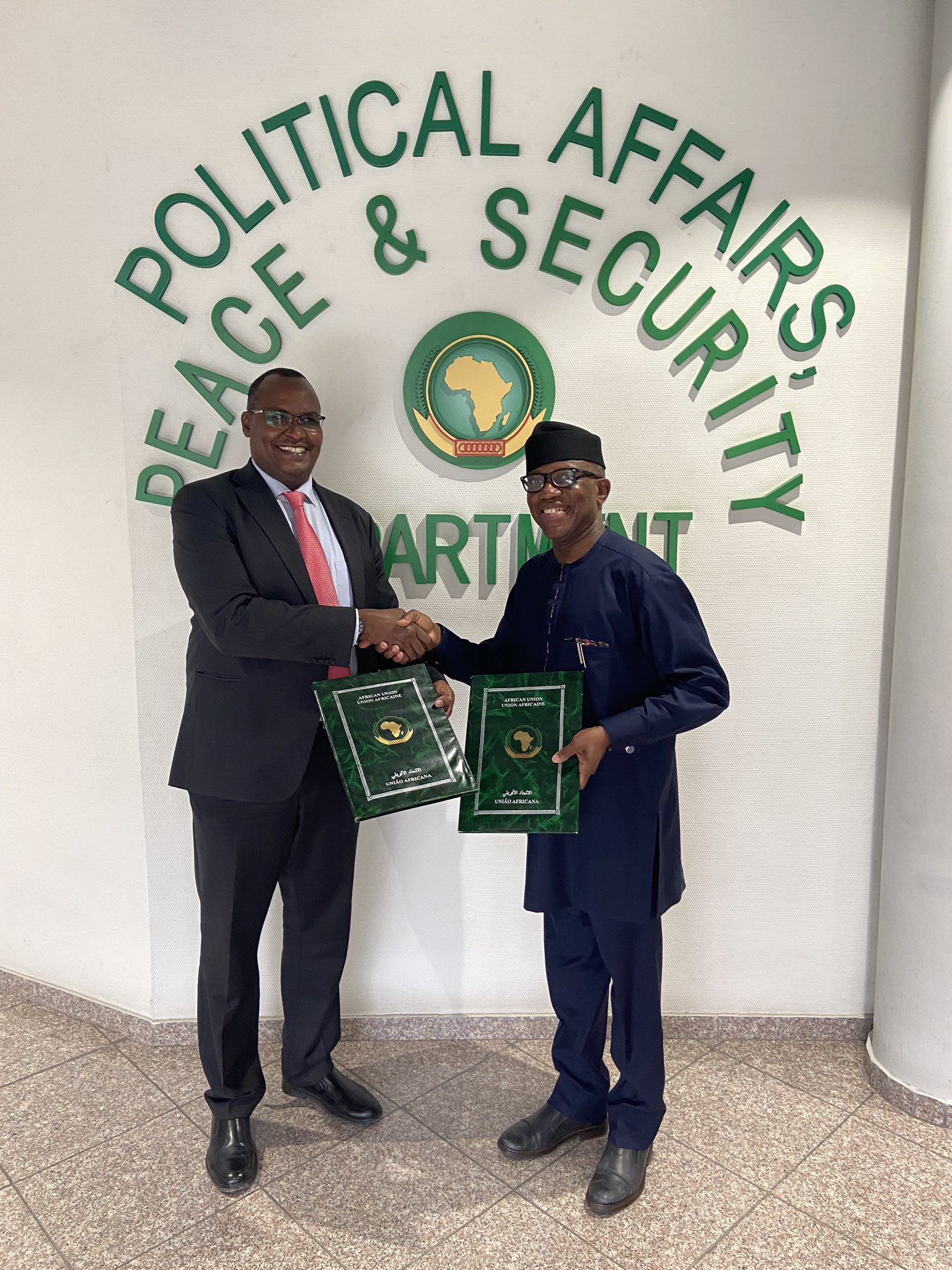 African Union Conflict and Governance Programme
Key contacts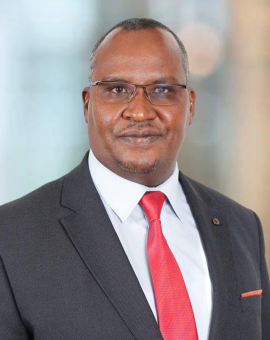 Roba Sharamo
- Director for Africa and West Asia
Director for Africa and West Asia
Dr Roba D. Sharamo is the Regional Director for Africa and West Asia. Dr Sharamo, has over 23 years of experience in international peace and security, conflict resolution, mediation, negotiation and diplomacy where he worked in senior management…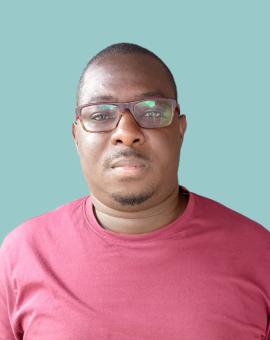 Tunji Namaiko
- Programme Officer
Programme Officer
Tunji Namaiko is a Programme Officer responsible for the day-to-day coordination and operationalisation of the MoU between International IDEA and the African Union Commission under the Division for Africa and West Asia in Addis Ababa. Tunji  joined…