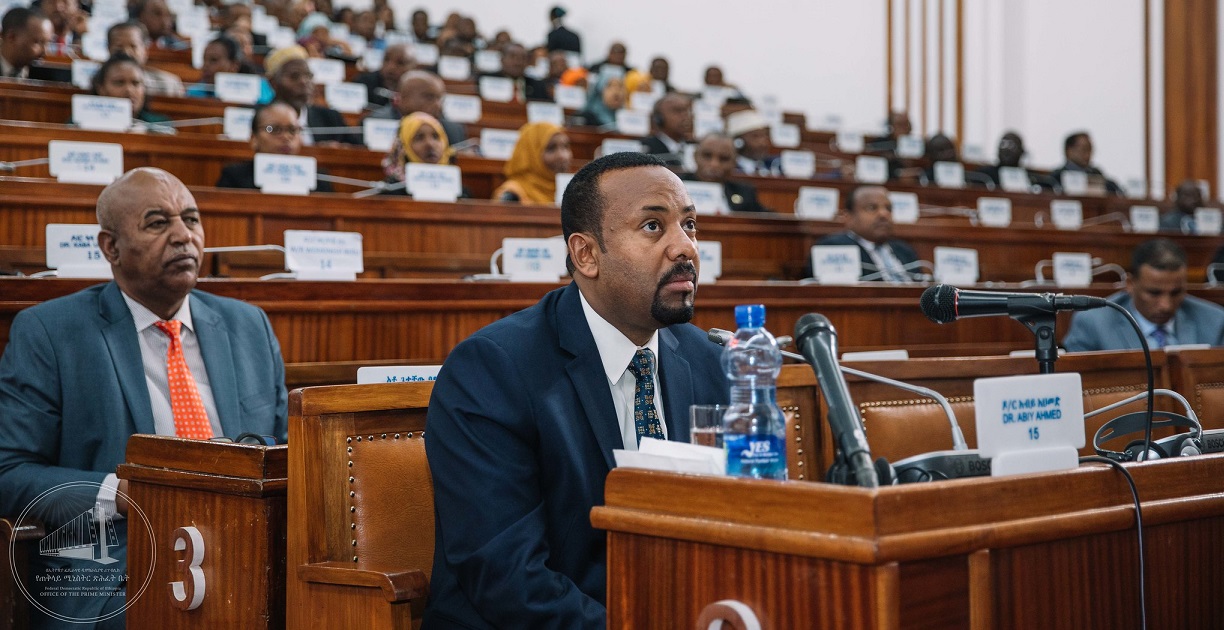 Ethiopia's Prime Minister Abiy Ahmed. Image credit: Office of the Prime Minister-Ethiopia@flickr.
Abiy Ahmed's ambitious reform agenda cannot succeed unless the office of the Attorney General is depoliticised. 
Disclaimer: Views expressed in this commentary are those of the staff member. This commentary is independent of specific national or political interests. Views expressed do not necessarily represent the institutional position of International IDEA, its Board of Advisers or its Council of Member States.  
More than a year after his rise to power, the honeymoon period for Ethiopia's Prime Minister Abiy Ahmed has finally come to an end. Following the federal government's relatively strong response to a failed "coup" in the Amhara Regional State, prominent national and international media and watchdogs have raised concerns over a possible lapse to old habits of mass arrests and internet shutdowns in Ethiopia - a past Abiy has sought vehemently to distance himself from.
Since taking power in April 2018, the reformist prime minister has taken a series of confidence-building measures, including releasing thousands of political prisoners, facilitating the return of exiled political groups, some of them . . . 
To read the full Commentary, please visit the original source: Al Jazeera.